2016 Football title winner for NFC and AFC
Match-ups set for the next six games as the contenders for Super Bowl 50 get whittled down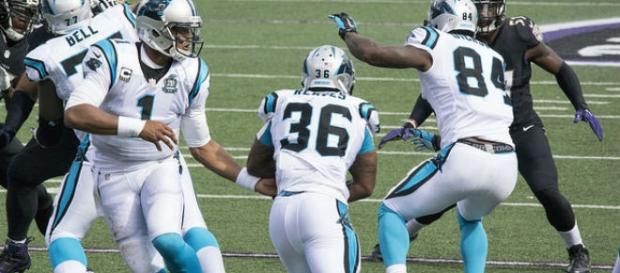 The Carolina Panthers have secured the number one seed in the NFC South for the first time in their franchise history on a crazy and wild night in the NFL. Peyton Manning came back to lead Denver to the top seed spot in the AFC West, and Rex Ryan stopped any post-season hopes that his prior team (the New York Jets) had for being a #Football title winner.
The path to the Super Bowl will now be via Charlotte for the first time because the Panthers have locked up the top NFC South spot with their 38-10 win over the Tampa Bay Buccaneers (ending with a 15-1 season).
NFC football title winner for West and North, East
The Arizona Cardinals were already the football title winner for the NFC West, although their regular season ended on a low note when their winning streak was stopped at nine thanks to the Seattle Seahawks.
The Minnesota Vikings also ended up the victors for the NFC North title as they beat their rival the Green Bay Packers 20-13 and became winners for that division. The Vikings will be staying at home next weekend and will play against the Seahawks, while the Packers are going to be heading to Washington to play the NFC East champions, the Redskins.
Since Washington was already deemed NFC East champions, there wasn't much for the Philadelphia Eagles and the New York Giants to play for, but some have speculated that it could be Tom Coughlin's final game in charge of the Giants.
AFC South winners are the Houston Texans
Whitney Mercilus and JJ Watt got 3 sacks each as the Houston Texans sealed their first AFC South division title since 2012. They ended their regular season by winning over the Jacksonville Jaguars by a score of 30-6.
New England is ranked as the second seed in the AFC. Patriots head coach Bill Belichick talked about Brady's ankle injury, saying that they still had lots of work to do.
Next match ups
First round byes: AFC #1 Denver Bronco vs #2 New England Patriots
                             NFC #1 Carolina Panther vs #2 Arizona Cardinals
Wild Cards:          AFC #3 Cincinnati Bengals vs #6 Pittsburg Steelers
                             AFC #4 Houston Texans vs #5 Kansas City Chiefs
                             NFC #3 Minnesota Vikings vs #6 Seattle Seahawks
                             NFC #4 Washington Redskins vs Green Bay Packers
So, the regular season for football ends and the playoffs begin. Twelve teams will face-off to make it to Super Bowl 50 on February 7th for a chance to win the ultimate prize in the NFL. #Buzz