Dragon Ball Super season 2 rumors: Delays could be because of GeGeGe no Kitaro
Toei Animation has not leaked much information about the anime since the premiere of Dragon Ball Super: Broly.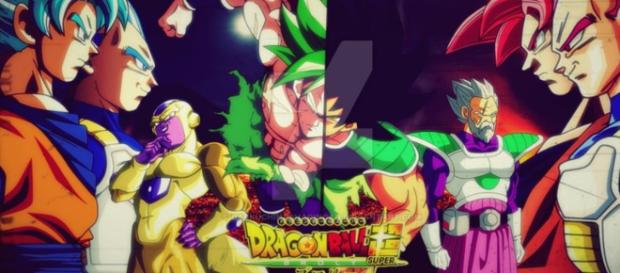 The announcement regarding a new season for "Dragon Ball Super" has been in the air for several months, but for now, everything is silent regarding Toei Animation. It seems that the wait will continue for at least one year before seeing new episodes. The anime "GeGeGe no Kitaro" renewed its broadcast and will return for its second season from April 7. But how does this affect "Dragon Ball Super?" Those who are watching the television programming of Toei Animation know that this anime was the one that replaced "Dragon Ball Super" in March last year when the Power Tournament ended. So "GeGeGe no Kitaro" will continue to be broadcast and there will be no space for Goku and Vegeta.
Return of 'DBS'
Recall that "GeGeGe no Kitaro" was an annual series, so according to the calculations, the Z Warriors would be back in April or mid-2020. Of course, we will have to wait for official confirmation from Toei Animation and Akira Toriyama. The "GeGeGe no Kitaro" remake is taken from the manga by Shigeru Mizuki. At this point in time, it seems that fans will have to wait for another year according to the most recent announcement by Toei Animation. Towards the end of the year, we also saw rumors floating around that Dragon Ball Super would be coming back.
At first, they were regarded as genuine. However, Toei soon brushed these off as false, reports Otakukart.
It is important to note that Toei Animation has not leaked much information about the anime since the premiere of "Broly." Recall that the Universe Survival arc was a huge hit. After the ending of the Tournament of Power, the makers never confirmed anything regarding a sequel. Meanwhile, Akira Toriyama might be working on his secret project. A few weeks ago he announced that he was working on something, but it is not known if it was anime or another saga.
Broly's success
For now, fans can check out the manga by Toyotaro, which already explores the history of the Galactic Patrol and has presented a villain called Moro, the consumer of planets. The manga will return with Episode 10 this weekend. According to ComicBook, earlier this year, the franchise wrapped its theatrical run of "Dragon Ball Super: Broly," and the movie earned more than $100 million.
It was the 20th movie of the "Dragon Ball" franchise. The film's story is based on the Saiyan's history and Broly, the villain in the movie.
The film shed a light not only on the new versions of Broly and Gogeta in the series canon, but the film also revealed a whole new side of Planet Vegeta before its destruction, reports ComicBook. The anime film was released in the US in January 2019.
This news article has been verified through:
https://news.otakukart.com/090310/dragon-ball-super-season-2-release-date-and-updates/
https://comicbook.com/anime/2019/03/07/dragon-ball-super-return-2019-chances-doubt-anime/
Click to read more
You will watch a video to read the news
or