One Piece Chapter 932 Synopsis: Robin in huge trouble
The upcoming chapter will be dealing with the aftermath of the previous chapter after Sanji.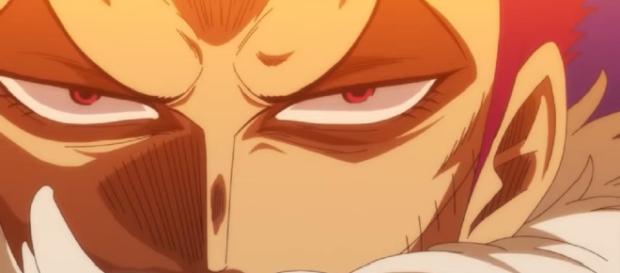 The arc of Wanokuni of the last chapters of "One Piece" has already shown fans several surprises. After the last thrilling table of chapter 930, which had presaged a clash between Page One and Sanji, with the latter with the bracelet of the Raid Suit of Germa, in 931 Oda shows us the powers of the suit.
"One Piece" Chapter 931, which is currently available on Mangastream revealed that Emperor Big Mom survived after the Queen Mama Chanter fell into the sea. The wave carried Charlotte Linlin to the shore of Kuri Beach.
One of the highlights of the previous episode was the Sanji raid suit, which has the power to grant the user to become invisible, similar to the fruit of the devil of Absalom. It also tremendously improves his speed and battle power.
Chapter 931 of "One Piece" also shown Sanji wearing a Raid Suit. With that costume, he is against Page One, and in that chapter, many new abilities can be seen. Sanji seems to be stronger than before. The transformation is very reminiscent of that of the Sailor Warriors, to whom Oda will certainly have referred, with so many flashes of light that envelop Sanji's body until the black uniform appears.
Chapter 932 of 'One Piece'
The entry of Big Mom in Wano's story makes the "One Piece" manga more fun to listen to. The newest chapter will be even more appealing because Big Mom was approached by the Straw Hat crew after his ship crashed into the waterfall. Big Mom is expected to befriend with Straw Hat.
"One Piece" Chapter 932 will be dealing with the aftermath of the previous chapter after Sanji revealed the power of his Raid Suit. The episode will probably see Sanji's fight conclude. Meanwhile, Robin found herself in a lot of trouble as she's been caught snooping around in Kaido's mansion.
To make matters worse, it was the shogun's personal ninja force that happened to stumble on her. So in "One Piece" Chapter 932, Robin will have a lot of explaining to do. Things can escalate from here, either she will be in a fight, or she will try to behave to avoid facing opponents with unknown abilities.
Early release date
As for why Chapter 932 is coming out early, the Japanese holiday seems to be a reason for the early release. The anime will returns with chapter 932 on Saturday, February 9, officially legible in English thanks to the Manga Plus application by Shueisha.
Do not forget to follow Blasting News entertainment channel for more anime news and update.
This news article has been verified through:
http://en.businesstimes.cn/articles/107317/20190205/one-piece-chapter-932-big-mom-great-asset-in-war-against-kaido.htm
https://news.otakukart.com/330204/one-piece-chapter-932-new-release-date-revealed-more-spoilers-and-preview/