My Hero Academia Chapter 216 synopsis: Deku to capture Shinso
Deku will be one of the main focus of the upcoming episode of My Hero Academia.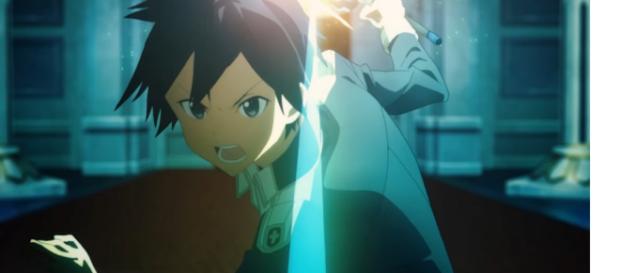 "My Hero Academia" Chapter 216 will come up with lots of action. The new chapter will mark the beginning to a new arc, but first, we'll see some transitional chapter. As the big arc just wrapped up, one can expect that the writer, Horikoshi wouldn't want to rush into anything. Fans will get to see a new arc getting intense very soon in coming chapters.
Chapter 216 of 'My Hero Academia'
Deku will be one of the main focuses of the upcoming episode. Deku's was not able to use his black whip Quirk during the previous chapter and this was only natural.
In the next episode, he is likely to capture Shinso "My Hero Academia" Chapter 216.
In the next chapter, fans can also expect students will be resting after what happened in the previous episode. Fans will also see All Might with Midoriya, and he'll tell All Might everything about what happened in his dream and how he got the new quirk. The previous chapter of "My Hero Academia" chapter ends with Izuku discussing the new developments with One For All with All Might and Bakugo, only to be interrupted by Aizawa, who tells Deku to tell him the truth about his quirk.
Recalling, In chapter 214, Shoda's attack nearly brushed against Ashido, thanks to Mineta's intervention, which managed to get her to safety just in time by exploiting her "Grape Buckler."The anime was created by Kohei Horikoshi and has been running in Shueisha's Weekly Shonen Jump since July 2014. "My Hero Academia" Chapter 216 will release on February 11, 2019. A lot of information regarding the anime is yet to come.
Mina Ashido Scolds her creator
Mangakas often use cartoons and extra pages for comedy scenes between characters that we could hardly see during the main story.
Sometimes they are used to break the fourth wall. This is the case of Mina Ashido who, on the pages of the new volume of "My Hero Academia," dedicates a sentence to her author.
The volume 22 of "My Hero Academia" has just arrived in the comics and Japanese, among other extras usually found in tankobon, there is a page dedicated to Mina Ashido, the purple heroine of class A. It seems to be working Kohei Horikoshi on a cover page, when his computer decided to stop and make him lose all his work.
The author obviously did not lose heart and decided to self-reproach himself using the girl as a voice, as you can see in the tweet at the bottom.
The translation is as follows, "Are you telling me that your PC got stuck and you lost the illustration of the cover you were working on? Pathetic."
This news article has been verified through:
https://news.otakukart.com/440204/my-hero-academia-chapter-216-new-release-date-early-leaks-information-and-updates/
https://www.econotimes.com/My-Hero-Academia-Chapter-216-Release-Date-Spoilers-Uraraka-Outshines-Deku-The-Curse-of-One-For-All-1493087