My Hero Academia Chapter 216 Spoilers, Raw Scans: Shinso is still struggling
The result of 3 friendly fights against a loss and a draw enshrines the victory of the Midoriya.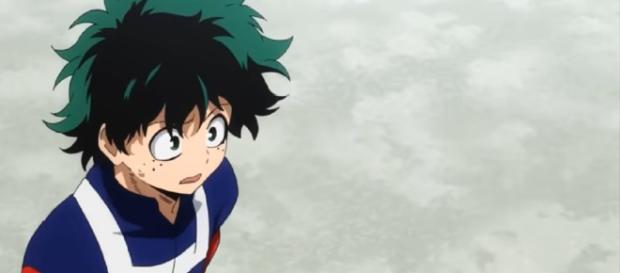 "My Hero Academia" has concluded the narrative arc of the clash between class A and class B with a strange and unexpected result, considering all that has been shown in previous chapters. The upcoming chapter will focus heavily on Shinso. According to Otakukart, "My Hero Academia, Chapter 216" is going to show us the end-of-the-exam results and declare a Class as the winners. "At the same time, we'll see the wounds being treated on some." Let's see in detail what Kohei Horikoshi has prepared for readers in chapter 216.
Spoilers of My Hero Academia
All the heroes of Class B had been captured in the last chapter of "My Hero Academia" and without particular details. One can see them caged from the first pages of chapter 216. The episode is titled "The conclusion of the clash between Class A and Class B." However, the clash does not give rise to the outcome of the fifth and final duel within the hero course of the UA.
The result of 3 friendly fights against a loss and a draw enshrines the victory of the Midoriya and teammates.
Also, the protagonist expresses himself favorably to the work of Shinso during the last clash and gives thanks to him for the unexpected rescue. However, Shinsho is dissatisfied with the outcome, considering that he had already understood the clashes in which he would participate. Notably, It was clear during the previous chapter of "My Hero Academia" that Deku was not in the best shape to showcase his skills.
Despite everything, professors and students are said to be impressed by the skills shown by Shinso, officially decreeing its entry into a section between A and B at the beginning of the second year, but leaving the unknown factor on the section that will attend.
This is still a major victory for the character. Fans of Shinso will undoubtedly be overjoyed after reading about this in "My Hero Academia, Chapter 216" if the leaks actually come true.
Aizawa's appearance
In the end, Aizawa blocks Monoma while the boy complains about the failure to use the Midoriya quirk. The professor approaches the student advising him that the following day he would accompany him on a visit to Eri. We also find out that during Year 2, fans will see Shinsou join the Hero department, but which class isn't known.
It seems Monoma will also be involved in the next arc, as Aizawa told him to come to meet him at Eri's place. "My Hero Academia" returns to Weekly Shonen Jump next week with chapter 217. The Chapter 216 will release is on 9 February 2019. Stay tuned for more news and update on anime.
This news article has been verified through:
https://news.otakukart.com/490206/my-hero-academia-chapter-216-official-spoilers-the-training-exam-arc-ends/
https://www.econotimes.com/My-Hero-Academia-Chapter-216-Release-Date-Spoilers-Uraraka-Outshines-Deku-The-Curse-of-One-For-All-1493087