Dragon Ball Super: In the new arch, there will be a betrayal of Goku
The protagonists of Dragon Ball Super will have to face nothing less than the betrayal of a character.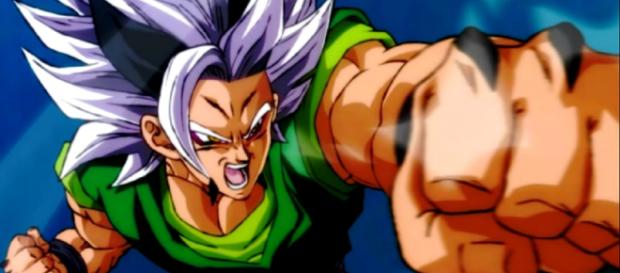 In the last narrative arc of "Dragon Ball Super" which started a few months ago, fans saw Merus joining the cast of bad guy Moro, the devourer of planets. But, according to Comic Book, a theory circulating in recent days among fans suggests that the ancient will not be the only opponent of the arc "The Prisoner of the Galactic Patrol."
The betrayal
ComicBook also reported that the theory of fans, the protagonists of "Dragon Ball Super" will have to face nothing less than the betrayal of a character.
The suspect of the readers is Merus, the agent of the galactic patrol who was recently introduced in the manga. He has already proved to be strong and fast enough to put KO both Goku and Vegeta with only two hits. The same agent was also shown while using a combination of imperceptible speed and impeccable cunning to spread a whole band of intergalactic thieves. Just this exceptional fighting capacity of the agent has put Vegeta on the attentive, who has already informed Merus that he will find out what is the source of his power.
But, according to the theory of fans, this discovery will come too late.
The readers of "Dragon Ball Super" think it's too comfortable that Merus and the antagonist of the new narrative arc, Moro the devourer of planets, both appeared at the same time in the Dragon Ball universe and both are powerful enough to beat Goku and Vegeta easily. These fans think that Merus will turn out to be a traitor in league with Moro, with the ancient entity that would turn out to be the source of power of the galactic agent.
The report also suggests that it was Merus who freed Moro, in exchange for the power deriving from the magic of the evil sorcerer. Theory, based only on a narrative point of view, could make sense, considering it would be strange that in a narrative arc of "DBS" there are two new enemies disconnected from each other.
New anime update
Meanwhile, "Dragon Ball Super: Broly" has reached the box-office in the first twenty days of its programming in Japanese cinemas. Talking about the future series, unfortunately, neither the Sensei nor the Toei Animation, nor Shueisha, provided further details on the nature of this project.
Also, no announcement has been made about the imaginary continuation of the anime series in the recently organized Jump Festa 2019. One can only expect "Dragon Ball Super" will continue. We await clarification from Toriyama, at this point, on the future of the franchise. Stay tuned to Blasting News for latest updates regarding the future of the anime series.
This news article has been verified through:
https://news.otakukart.com/210104/dragon-ball-super-chapter-44-spoilers-moro-vs-goku-and-vegeta/
https://comicbook.com/anime/2019/01/04/super-dragon-ball-heroes-anime-prison-planet-arc-complete-video/, https://www.youtube.com/watch?v=IEl3LICcKZg
Click to read more
You will watch a video to read the news
or