Dragon Ball Super: Artwork of Goku Black in Ultra Instinct mode
Goku Black is powerful and imposing but so is Broly in the new movie which is set to arrive in the US later this month.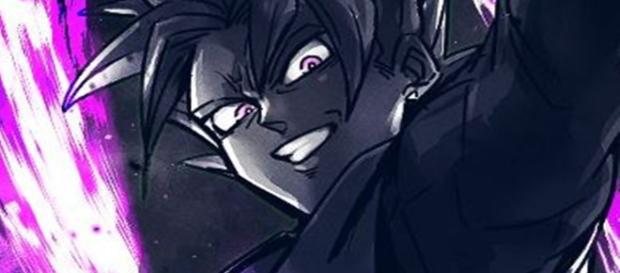 It is certainly incredible to see how the "Dragon Ball Super" franchise has been enriched in recent times. For this, fans can thank the introduction of new enemies and the multiverse. Meanwhile, fans continue to consider Goku Black as especially memorable for adding value to the series. The figure of Goku Black is certainly incredible and he is in possession of all the powers of Son Goku. Also, fans often wonder if he could reach the same stage of Ultra Instinct and what it would look, like. Recently, a fan wanted to give an answer by imagining the character.
The result is excellent, as you can see from the image further down in this article.
The artist, CIEL, is known to reproduce fantastic works related to the world of "Dragon Ball" and this sketch is one of the vast collection of his works you can find on his Twitter profile (@DB_Ciel). The fan has certainly managed to honor Goku Black in Ultra-Instinct mode. It must be said that the presence of this character is one of the reasons that prompted fans to appreciate the previous narrative arc.
Here is the picture
(´-`).。oO(ほぅ) #ドラゴンボール #ゴクウブラック pic.twitter.com/6SCa9sEoVh

— け (@St62SVNExILF2p9) January 11, 2019
Fans have already seen several works of Goku Black wrapped in the powerful and imposing aura that changes from silver to purple to pink.
The explosive fusion of color gives a certain power to the figure of Goku while standing out in all his height and looking at the viewer below with a grim look. Many fans hope to be able to admire it again sometimes as there are hypotheses around about the internet. The return of Zamasu in the animated series of "Super Dragon Ball Heroes" could leave an opening for a glimmer. At the moment, I do not know much, but it is likely that "Dragon Ball Super" could come back with a new anime series.
How powerful is Broly?
The new "Dragon Ball Super: Broly" movie is all set to hit the US cinemas on January 16.
Meanwhile, it's known that the race of the Saiyajins evolve their powers as they battle. However, the film shows that Broly is a different type of Saiyajin, since not only does he increase his fighting power, but he also learns new techniques and transforms very quickly.
As a result, many fans are wondering, what new levels of power of "Dragon Ball Super" may bring. In addition to Broly, Goku and Vegeta had to merge and get to the "blue" mode to be able to beat their opponent, so the power scales would also have been modified in their appearance.
The Broly novel suggests that Broly is the "strongest individual." Some fans feel that Bills and Whis are out of this consideration since they are celestial beings.
This news article has been verified through:
https://twitter.com/DB_Ciel
https://www.newsweek.com/dragon-ball-super-broly-review-1285883
Click to read more
You will watch a video to read the news
or