Dragon Ball Super: A recently discovered clip shows the clash between Vegeta and Broly
The video, just under a minute, sees Paragas unleash his son's fury against Vegeta on a frozen planet.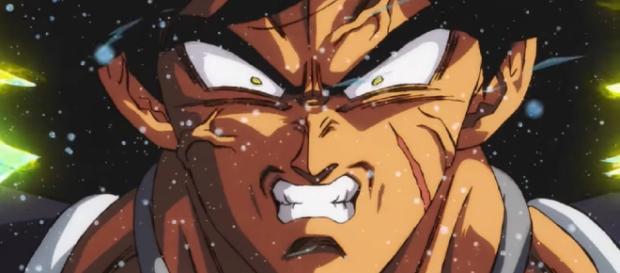 Japanese fans have already had the chance to see Goku's new achievements in "Dragon Ball Super: Broly," a new feature film and first on the Super franchise saga. Meanwhile, the overseas fans, including the US ones, have not had this chance yet. In the meantime, I can mitigate the wait with a video prepared by ComicBook.
The video of Dragon Ball Super: Broly
In the video, one can find what appears to be the first clash between Vegeta, Prince of Saiyan, and Broly, the legendary super Saiyan who returned in the latter film after a long absence from the screens.
The video, just under a minute, sees Paragas unleash his son's fury against Vegeta on a frozen planet. The two Saiyan start immediately with a fight, both still in their basic form, and pirouette on the battlefield between punches, kicks and sprints.
"Dragon Ball Super: Broly" is a Japanese film of the Dragon Ball franchise, screened in Japan from December 14, 2018. The feature film features the return of two long-lost characters from the Dragonball adventures, Broly and Gogeta, who canonically enter the universe of the seven spheres.
Watch in IMAX
In confirmation of the extraordinary success that "Dragon Ball Super" is having, "Broly," the film will have the first case in the history of animation in the US cinemas, the possibility of being enjoyed in the spectacular IMAX mode, even if for a single day.
But this is obviously only the first move for the feature film, which will soon leave the cramped home walls to arrive in over ninety countries around the world. One of the first on the list is certainly that of the United States of America, where the film has already had an English premiere last December 13 at the TCL Chinese Theater in Hollywood.
The date of the official debut is instead January 16, simultaneously with the Canadian one. The anime movie is close to reaching the first thirty days of presence in the Japanese cinema schedules.
The recent news which testifies to the incredible success achieved by "Broly" and its formidable media skills, unique in its environment. It is announced by FUNimation Entertainment that the feature film in question will be the first animated film, in the history of the United States, to be visible through the special projection mode that goes under the name of IMAX.
This is a special recognition for the film and for the entire industry it represents, which finally receives a certificate normally reserved for large international projections.
This news article has been verified through:
https://comicbook.com/2019/01/10/video-vegeta-fights-broly-for-the-first-time-in-exclusive-dragon-ball-/
https://ew.com/movies/2019/01/09/watch-exclusive-dragon-ball-super-broly-clip/
Click to read more
You will watch a video to read the news
or