Dragon Ball Super Rumor: New anime might be announced this week at the Jump Festival
If the anime is announced, there's potential for a premiere in spring or summer of next year.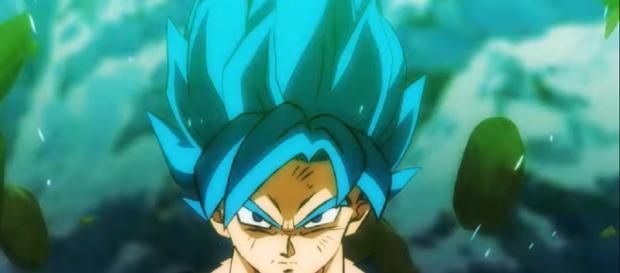 "Dragon Ball Super'" spawned a rumor that takes on a more and more concrete shape. "Dragon Ball Super" could come back with a new anime series that paves the way for the future of the franchise and the announcement could be very close. As I have already noted several times, in fact, in the coming days the Jump Festival will be held. It's a convention entirely dedicated to the production of Shonen Jump with attached partner companies such as Toei Animation and Bandai Namco.
New anime
During the event, there will be a panel dedicated to "Dragon Ball Super," on December 23, during which it is possible that the much-vaunted announcement could be made on the new anime series.
There is nothing certain at the moment, yet rumors continue to emerge from the Internet. Meanwhile, According to Comic Book, "As noted by @BigEmperorD on Twitter, the current rumors swirling around Shueisha's big Jump Festa convention...that celebrates Shueisha's Shonen Jump properties while also promoting future projects, is that potentially a new Dragon Ball anime could be revealed during the convention with a potential premiere in spring or summer of next year."
The last whisper comes from a well-known insider of the Japanese animation industry, Geekdom101.
In response to a user on Twitter, he hinted that something would be moving at Toei Animation. The eventual new anime could debut between the spring of 2019 and the summer of next year - following a trail similar to that done by the most recent television series, which debuted in July 2015, more than three years ago.
'Broly' movie doing well
In other Dragon Ball news, as expected, the highly anticipated film called "Dragon Ball Super: Broly" is recording exorbitant numbers in Japanese territory. In the first three days from the debut in cinemas, tickets sold well with 820 thousand tickets.
However only six days after that, the total has now exceeded one million.
According to information released in recent hours by Anime News Network, "Dragon Ball Super: Broly" has recorded over a million tickets sold in just under a week, collecting roughly 1.3 billion yen (corresponding to about 11.6 million dollars). Based on these staggering figures, the animation studio, Toei Animation, hopes to collect five billion yen (44 million USD) in the long term. Nevertheless, it is not clear that the aforementioned figure also includes the international versions of the film or if it refers only to the collection in Japanese territory.
This news article has been verified through:
https://comicbook.com/anime/2018/12/19/dragon-ball-super-revival-announcement-jump-festa-rumor/
https://www.crunchyroll.com/anime-news/2018/12/17-1/japan-box-office-dragon-ball-super-delivers-105-billion-yen-debut
Click to read more
You will watch a video to read the news
or