Dragon Ball Super: New anime arc has several directions to take, like exploring Vegeta
The voice actor Gianluca Iacono announced that the next saga of the Dragon Ball Super anime is in full production in Japan.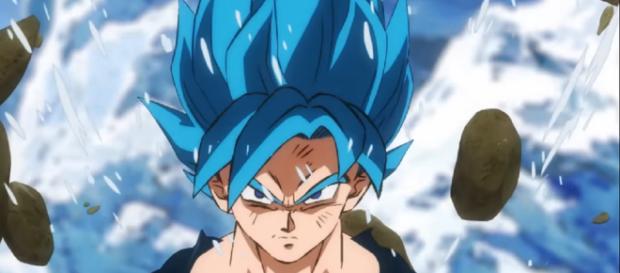 The "Dragon Ball Super" manga has more stories that could be added to the anime. Recall that the Tournament of Power was a success and the next installment of "The Prisoner of the Galactic Patrol" has several stories within the expectation of the anime fans. Things get better with the release of "Dragon Ball Super: Broly" in Japan. With great joy from the fans, the characters of Broly and Gogeta have received their right and deserved attention.
What the future holds?
The voice actor Gianluca Iacono announced that the next saga of the "Dragon Ball Super" anime is in full production in Japan, something that has been taken as true by several specialized media outlets.
The information released by Iacono is not an official confirmation of the next saga of "Dragon Ball Super," because it is shared from Toei Animation, a company dedicated to the animation of the work of Akira Toriyama. "I do not know anything about that (a new series) They are just rumors (...) A hug to all fans of "Dragon Ball" of the world."
Let's hope Toei Animation bets for more adventures of "Dragon Ball Super," considering that the saga of Tournament of Power was quite successful. In addition, the new sleeve arc already has material available to work with.
Vegeta's role
With the release of the film in the cinemas, and considering the fact that most of the feature film will be set in the past, on the native planet of the Saiyan, fans are curious to learn more about this aspect. Obviously, even a light novel from the film could be, to the readers' reading, a precious mine of information.
And, judging from the information that the well-informed Twitter user Todd Blankenship (which you can find at the bottom of the news), has fans will be satisfied.
Thanks to the written transposition, we learn some interesting nuances on the real estate of the Planet Vegeta. Apparently, Freezer turns to the proud prince as "Vegeta IV," while he addresses his father as "Vegeta III."
This leaves us with a new conception of the depth of Vegeta's lineage, which should only date back four generations. Does it mean that the great-grandfather of Vegeta's father was not in power? Excluding that the Saiyan civilization has such a short history that it has had only four sovereigns, does the Vegeta's past hide a coup? It's difficult to say without further details.
We can only hope that in a future iteration of the franchise we will be given more specific news, in order to shed light on the history of the Saiyans.
It's been mentioned before that in the movie Freeza describes Vegeta as "Vegeta IV"/"Vegeta the Fourth" (ベジータ四世). The novelization follows up on this by describing his father King Vegeta as "Vegeta III"/"Vegeta the Third" (ベジータ三世). As one would expect. pic.twitter.com/3yzbtDl8Dd

— Todd Blankenship (@Herms98) December 14, 2018
This news article has been verified through:
https://comicbook.com/anime/2018/10/10/dragon-ball-super-broly-death-spoilers-sabat/
https://www.youtube.com/watch?v=UMWGLxDOCTc
Click to read more
You will watch a video to read the news
or