Dragon Ball Super: The anime series returns in 2019, could be written by Toyotaro
The official announcement may arrive during the next Jump Festa, scheduled for December 22, 23, 2018.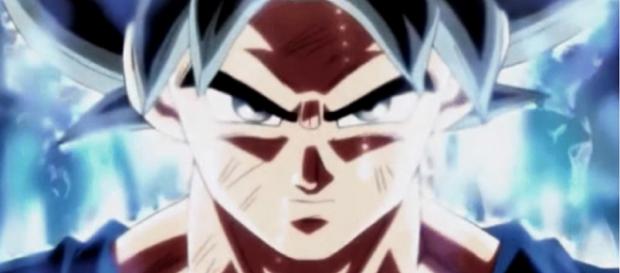 On March 25, "Dragon Ball Super" ended with episode 131, leaving the fans of the series waiting for the next animated film. It seems, however, that the rumours of recent months could be confirmed next December with the official announcement, by the Toei Animation, a new anime TV series! The sensational indiscretion has been around social media in the last hours and has also rebounded on Reddit. As reported by the well-known insider GovetaXV, always super updated on the latest news regarding the franchise of Akira Toriyama, the news may arrive during the next Jump Festa, scheduled for December 22 and 23, 2018.
Season 2 of 'Dragon Ball Super'
According to EconoTimes, during the event, there will be a panel dedicated to Dragon Ball, during which the announcement about a new anime TV series that would debut in 2019 could arrive. The reason is very simple, the Japanese kermesse, usually dedicated to the world of anime and manga released during the following year, is held on December 22 and 23, while "Dragon Ball Super: Broly" will be released domestically on December 14. In those days, in short, it will no longer be necessary to promote the release of the film and the panel cannot be dedicated to announcements concerning the film.
The new series of "DBS" moreover, could debut in the summer of 2019, in that window, should conclude GeGeGe no Kitaro, whose transmission provides about fifty episodes and whose debut replaced the dedicated Sunday slot to the Toriyama series.
Toyotaro's work?
The new narrative arcs of the "Dragon Ball Super" anime - assuming there really is the return of the TV series in the summer of 2019 - will be written entirely by Toyotaro. This is because, as the author of the manga already affirmed in the past, the history of the franchise will continue in the paperwork even after the Tournament of Power, probably to anticipate or carry forward the events even after "Dragon Ball Super: Broly." To those who don't know, the "DBS: Broly" is written by Akira Toriyama.
The manga of the work, although partly departing from the narrative of the anime, could therefore finally anticipate the television series. The original material, this time, could be adapted from the work of Toyotaro, and not the other way around: for this reason, therefore, the disciple of Toriyama could actually become part of the project at the Dragon Room of Toei Animation, all of course under the guidance of the original franchise maker. Fans have to wait for the official announcement by Toei Animation.
This news article has been verified through:
https://www.econotimes.com/Dragon-Ball-Super-Season-2-Release-Date-Predictions-Anime-Returns-2019-Premiere-Date-Might-be-Announced-After-Movie-Launch-1444636
https://www.themarysue.com/beautiful-humanity-dragon-ball/
Click to read more
You will watch a video to read the news
or