'Dragon Ball Super Broly': an ultimate climax between Broly vs Goku revealed
An epilogue of the events told in Dragon Ball Super: Broly, will see our beloved protagonist Goku arrive at a moment highly anticipated by fans.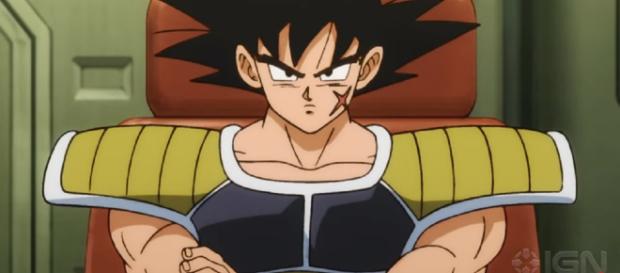 What can you expect from a long-awaited and very important feature film for fans like "Dragon Ball Super: Broly," if not a climax of distilled epicure? According to the voice of the new veteran of Freeza's army, Lemo, this climax will be reached in a moment, long awaited by fans, dedicated to our protagonist: Goku. The new film entitled "Dragon Ball Super: Broly" will contain many original characters conceived and designed by the father of the entire saga, Akira Toriyama, who also took care of the story behind the feature film, which will make it right into the official canon.
Freezer army
One of these new unpublished characters is the veteran soldier belonging to the Freezer army, named Lemo. The latter does not possess an extraordinary fighting force, like his fellow soldiers, but compensates with considerable intelligence and great strategic capacity, the result of much experience gained. Just to his Japanese voice actor, Tomokazu Sugiwa recently interviewed about his latest work, we have to anticipate a key moment in the upcoming film. It seems that the epilogue of the events told in "Dragon Ball Super: Broly," will see our beloved protagonist Goku arrive at a moment highly anticipated by fans, one of those that will make the viewers say "Goku finally ...!."
Goku vs Broly
There is still no clue as to what the scene will be that will see Goku reach this climax, but many assume a return of its ultra-instinct form, already seen during the animated series during the hard battle of the Tournament of Power.
It is not excluded, however, that this is an unprecedented transformation or a combination not yet shown of various skills already possessed by the Saiyan warrior who grew up on Earth. Meanwhile, according to ComicBook, "Altering Paragus a bit from the original incarnation of the character, the new film will explore Broly on Planet Vegeta before being sent to a faraway planet, "41 years ago."
Within the last issue of V Jump, we also had the opportunity to observe an unpublished frame of Goku in his form of Super Saiyan God Super Saiyan.
That such power is not enough to get the better of the terrifying Broly? Recall that the film has an output scheduled for December 14 in Japanese cinemas, with January 2019 that will see its landing in the cinemas of the United States of America. Funimation will be bringing the film to theaters in the United States on January 16. We will keep you updated once we receive more information regarding the show, stay tuned.
This news article has been verified through:
https://comicbook.com/anime/2018/10/20/dragon-ball-super-broly-synopsis-paragus-freeza-alliance-tease/
https://www.eventhubs.com/news/2018/oct/20/rumor-ultra-instinct-goku-jiren-super-saiyan-4-goku-and-gogeta-coming-dragon-ball-fighterz-season-2/