Dragon Ball Super: Broly artists tease alternate dimension, including creating 3D models
The upcoming movie will be full of 3DCG fights between Goku and Vegeta Vs Broly.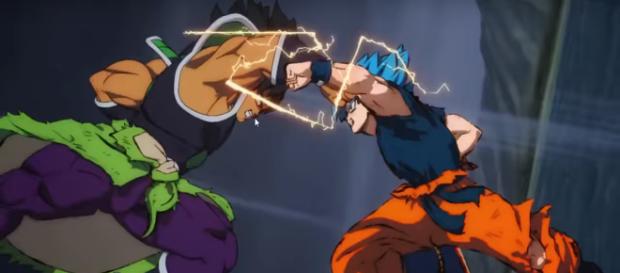 It is not a surprise that "Dragon Ball Super: Broly" is going to be one of the biggest movies of this year, because not only does it tell an astounding storyline that the fans have been waiting for almost a decade, it will also be full of incredible battles and stunning artwork. The official blog related to the upcoming movie, "Dragon Ball Movie Frontline," updated yesterday (September 16) interviewed the CG department for the upcoming film.
New CG screenshots
The new update interviewed CG Producer Yuuji Yokoo, CG Director Kai Makino, and CG Line Producer Takuya Fukunaga.
Although the whole site is in Japanese, thanks to Herms, the new interview has been translated from Japanese to English. First, they were asked about their first encounter with the series and surprisingly, all of them are "Dragon Ball" manga fans since the childhood. Mr. Yuuji thinks that "Dragon Ball" is one of those things that everyone can talk about with other people, regardless of their age difference.
The staff also explained that a lot goes on behind the scene while making the movie, including creating 3D models for the characters [VIDEO], adding effects, and animating them.
According to Herms, Tatsuya Nagamine (movie director) told the CG department to make full use of the CG for the film. That's why we got an awesome teaser of a CG fight between Goku and Broly:
The action in the movie takes place in different locations and one of them could only be realized with CG. They also mentioned that they had to make too many different 3D models for Broly because he has many transformations and battle damaged clothes add up to the models as well.
They used old movies as a reference, but replicating the same art style with CG isn't a straightforward process, so Nagamine told them that they don't have to exactly match it with the old material and just do whatever works best in the CG.
Possible battle in another dimension
The Official DB Site has an interview with CG Producer Yuuji Yoko'o, CG Director Kai Makino, and CG Line Producer Takuya Fukunaga. They say Shintani have many corrections on the CG models, and even Toriyama looked them over (the first time he's done this): https://t.co/3JbSn0F72F pic.twitter.com/tfP30lPqkr

— Todd Blankenship (@Herms98) September 16, 2018
They said that they were really excited while making a particular CG scene and that it couldn't be done without it.
The location in the scene doesn't take place in reality, it is some sort of alternate dimension. They also mentioned that they used "Unity" software for making the scene. The blog ended by revealing that fans should expect more CG content in the upcoming blog update on September 23.
The new "Dragon Ball Super" movie is set to be released on December 14, 2018, in Japan. Funimation has acquired the theatrical rights to the movie and is planning to release it in the United States and Canada in January 2019.