Watch the video of the news article
Don't miss our Facebook page!
Like Blasting News page on Facebook: we will keep you updated with all the latest news.
Olivia Newton-John, who rose to international fame following her role as Sandy in the 1978 movie "Grease," has a contagious smile, an upbeat outlook on life, and the determination to stand against cancer. For the third time since 1992, the ageless superstar is confronting the challenge of a cancer diagnosis. Also, Bo Derek rocked a white lace outfit in Italy.
The singer, actress, and author confirmed the rumor that has been circulating online and on social media since August.
She told Allex Cullen, of Channel Seven's Sunday Night, that the cancer is in her lower back, according to several media reports published on September 9. The tumor is "at the base of her spine," Sunday Night reported via its Australian site on Yahoo.
Superstar-singer shares secret
There was no keeping the diagnosis a secret. Though Olivia initially dismissed online fodder about a recurrence of the disease, she decided not to battle cancer in secrecy.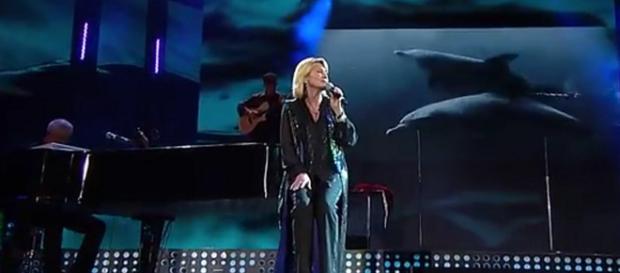 Fans have worried that she could be going through the health crisis yet did not want to go public. That's where Radar Online appears all-too-willing to step right into the topic and make sure everyone knows its staff was first to break the news. Some see it as intruding into a health care issue that Olivia might have wanted to wait before disclosing.
Grease star Olivia Newton-John battles cancer for third time https://t.co/CpIHkBpdMj pic.twitter.com/GF3lEGKewF

— Newshub (@NewshubNZ) September 9, 2018
As fans empathize with the singer, Radar is publishing its own praises about having relayed the news first.
Okay. Being the first to publish disheartening information relayed from an ever-courageous unnamed source is not worthy of an Edward R. Murrow Award. Once Radar moved beyond giving itself kudos, the actual news is that, yes, Olivia is fighting cancer a third time. She fully intends to continue her efforts aimed at helping others with cancer. There is even a GoFundMe page for Dawn Wells.
Since 1992, singer has been fighting cancer
Her first successful stand against cancer was in 1992 when she was diagnosed.
Following treatment for breast cancer, she enjoyed her life without battling cancer in her body for roughly two decades. Then, it happened again. She was diagnosed with cancer a second time. In 2013, Olivia was in a "minor" vehicle accident, Closer Weekly noted. Following the accident, she discovered "a lump on her right shoulder." As with her battle against breast cancer, Olivia prevailed once more, yet she did not publicly disclose the diagnosis, her treatment, or details of her second-round with cancer.
Star kept cancer secret the second time
She told the Sunday Night host her reason was that she knew it was her life, adding, "I just decided to keep it to myself," Closer Weekly reported. Subsequent to her second diagnosis, Olivia was told for the third time that she has cancer at the base of her spine. Her current fight against the disease is ongoing.
Olivia Newton-John Confirms She Is Battling Cancer For The Third Time, Reveals Secret Diagnosis https://t.co/lIYnYPvCVL

— Gail N. (@GaiINeuman) September 9, 2018
In addition to radiation treatment, Entertainment Tonight (ET Canada) pointed out that Olivia is also drawing on natural remedies, along with the support of her husband, John Easterling. The couple has been married a decade and they have a ranch, which is located in Santa Barbara, California. Easterling grows medical marijuana.
Medicinal marijuana has role for Olivia
Olivia explained that it is legal for Easterling to grow "a certain amount" of the plant since it is keeping within the limit set for marijuana used for medicinal reasons, ET reported. She considers herself "lucky" to be living in California, since her husband can grow legally. According to Olivia, Easterling is "a plant-medicine man."
With respect to her health situation and diagnosis, Olivia does not allow her health to erode her attitude and approach to life. She reflects on the positives in her life, saying she is a "privileged person," while acknowledging that she believes that there are other people who are "doing much, much worse."
According to ET, Olivia also said that she has "nothing to complaint about," not with the beauty of where she lives, her "wonderful husband," animals that she totally "adores," and her "incredible career." Again, her goal is to prevail over cancer. She stated, "I believe I will win over it."
Click to read more
and watch the video