'Dragon Ball Super' Movie 2018: Official designs released, Vegeta's suit changed to blue
The new designs of the main characters of Akira Toriyama's successful series have been revealed.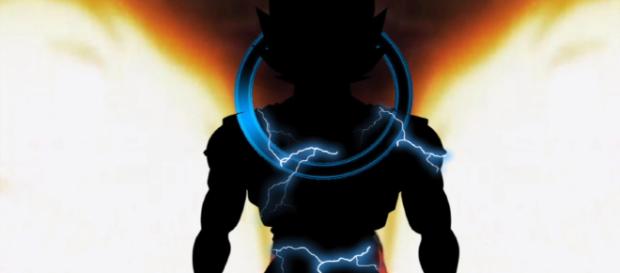 "Dragon Ball Super: The Origin of the Saiyans" is nearing its premiere date. It is believed that on July 21 there will be a trailer for the film, which will premiere on December 14. The film will pick up from where the Tournament of Power left off, with a new villain, new animation, and designs.
Today, the Comic Book website, which is a very reliable source, has revealed some official images of the new designs of Goku and Vegeta's Super Saiyan Blue. A few days ago the Dragon Ball Super's official Twitter account, which is another of the most reliable sources we have, revealed other designs of Goku and Vegeta in a state form and in Super Saiyan form.
Official designs
As you can see in the images, we have Goku, Vegeta, and Picollo. Both Saiyans are transformed into Super Saiyan Blue, and at the bottom, we can see Vegeta in the ordinary Super Saiyajin form.
Diseños OFICIALES de #Goku y #Vegeta SSJ Blue en la película de #ElOrigenDelosSaiyajins!

---

OFFICIAL designs of #Goku and #Vegeta SSJ Blue in the #TheOriginOfTheSaiyans MOVIE! pic.twitter.com/piu3UYc6bH

— Dragon Ball Super (@DBSuperOK) 31 de mayo de 2018
In the previously leaked images, Picollo was seen a lot.
It seems that the warrior from Planet Namekusei will have a relevant role in the movie. As for the design of this character, there is not much to say, as his character has not changed much in terms of appearance.
Changes
Unlike what we saw in "Dragon Ball Super," we see that Vegeta's suit has been changed to a blue hue, similar to what we saw in the anime when he transformed into Super Saiyan Blue. On the other hand, when he transforms into the ordinary Super Saiyan, his clothes take on a slightly darker color.
Goku remains unchanged. Son Goku's design in Super Saiyan Blue is identical to what we saw in previous images when he's transformed into the ordinary Super Saiyan. His design is faithful to the old "Dragon Ball Z," precisely the one we saw in the Frieza saga.
As for Frieza, nothing has yet been revealed about Goku's greatest enemy. As you may remember, Frieza is alive as he was revived by Whis after the Tournament of Power. Still, we don't know if he'll appear in the movie, although we think he might team up with Goku for the second time in his life.
This time, to defeat the new Saiyan that will threaten the Z warriors, their friends and the universe itself.
So far this has been the latest news about the "Dragon Ball" world. If there are more, I will be communicating it as soon as possible.
I remind you that on December 14 will be released the new movie "Dragon Ball Super." Below is a video for the first official teaser of the film, where we see Son Goku fighting with the new villain of the franchise.