What 'Dragon Ball Legends' reveals about the future of 'Dragon Ball Super'
The 'Dragon Ball' mobile game is officially out now, leading to considerable excitement among fans.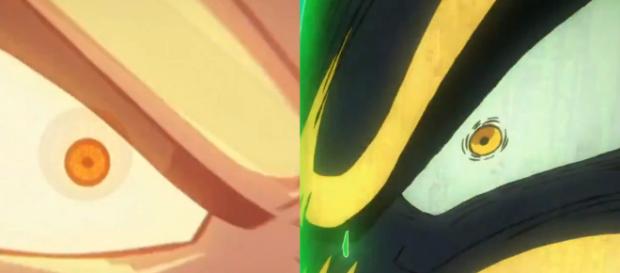 "Dragon Ball Legends," teased back in March, is officially out for Android users in the US and Europe. After getting two closed betas, the game finally went live and it will be available to players all over the globe soon. At first, it seemed like the game was overhyped, but, after playing it for a while, it seems like it really is a time killer.
"Dragon Ball Legends" is a 3v3 fighting game, which not only allows players to fight it out using cards, but also punch, dodge, and vanish by tapping and swiping.
The best thing about the game is that you get the chance to play as your favorite characters, including Goku, Vegeta, Frieza, Piccolo, Gohan, and many more.
The game also introduced some new characters like Shallot and Zahha which could potentially be introduced in the upcoming "Dragon Ball Super" arc.
The plot
Unlike other mobile games, "Dragon Ball Legends" actually has a very compelling storyline with Shallot as the main protagonist.
The story begins with Shallot waking up in a different time, unsure of how he got there or who he is.
Suddenly, Shallot, Trunks, and Goku are attacked by Broly and together they manage to beat him. Because of his tail, most of the people that Shallot encounters on his journey to regain his memory tell him that he is a Saiyan, although he does not know about the Saiyan race. Later on, Zahha tells him about the Tournament of Power, where the strongest warriors compete and the winner gets to wish on the Super Dragon Balls.
What does it mean for the future of the series?
After the end of the three-year run of "Dragon Ball Super," next up is the "Dragon Ball Super" movie which shows off a Saiyan that is rumored to have traveled through time.
While this might be the case in the upcoming story, it is also possible that Goku could have traveled through time instead.
After the Tournament of Power, Goku knows that he beat a fighter that matches the power level of a God of Destruction, so he sets out on a journey to find a fighter even powerful than him. While it doesn't really make sense as far as how someone from the past could time travel to the current timeline unless someone wished on the Dragon Balls, Goku could easily go back in time and find the first Super Saiyan God, as prophecized by Beerus.
Not only that, the teaser for the upcoming movie says: "A new adventure to be the strongest begins." It is quite possible that the movie could set up a time travel plot (aside from Trunks' alternate timeline) which would then introduce characters like Shallot and Zahha.
The new movie is set to be released on December 14 in Japan, and could be released in all other regions as well.