'Dragon Ball Super' Movie: Shintani's latest character designs revealed
Latest HD and impressive designs by Naohiro Shintani of Son Goku, Vegeta, and other characters for 'Dragon Ball Super' movie finally unveiled.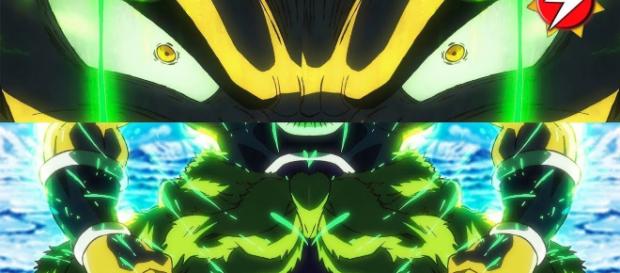 "Dragon Ball Super" is one of the most anticipated movies in 2018. On March 25, Toei Animation aired the last episode of the Tournament of Power, which is under the final arc, Universe Survival Saga. Since then, the fans have been feeling the absence of their favorite TV anime series every weekend. The team behind the popular franchise has been doing everything to fill in the void that the fans are feeling. Aside from the latest mobile game titled "Dragon Ball Legends" a new anime mini-series is going to air on July 1. That's not all, as Toriyama's personal choice, Naohiro Shintani, recently shared his latest character designs for the upcoming animated movie.
New character designs
When the "Dragon Ball Super" movie was first announced in February 2018, fans were at first skeptical about it. However, when the first ever trailer was released and several details of Akira Toriyama's work were revealed, fans could not help but anticipate and speculate about the film. Recently, several anime content creators shared on the social networking site, Twitter, the latest character designs made by Toriyama's chosen animator.
As you can see below, Toei Animation is obviously hyping up the upcoming movie by teasing the new character designs.
The latest designs are amazing and the majority of fans appear to love it. Shintani appears to have delicately drawn the characters and has not forgotten any single detail on every character's facial and overall structure. In the latest design, Son Goku appears refreshed and Shintani does away with his usual look from the anime series. The same goes for the Prince of All Saiyans, Vegeta. All the details that fans feared would be missed out are all there. Other new character designs include the Universe 7 God of Destruction Beerus, plus Piccolo and Whiz.
High res look at Naohiro Shintani's designs thanks to the lovely @ErrenVanDuine. Seriously impressed. Any fears I had about Vegeta's face are gone. Very happy. pic.twitter.com/S0fQnowHiy

— Ajay (@AnimeAjay) May 22, 2018
Plot details
In a previous interview published on the official website of the upcoming animated movie, DB Room Chief Akio Iyoku revealed several details about the story. He revealed that there will be a multilayered story that will include the past, the present and other interconnected timelines.
In addition, the executive revealed that the legendary creator, Toriyama, submitted 20 pages of new characters, storylines, machines, and at least one new planet. With a multi-layered story, it appears that Son Goku and friends are going to face different opponents from different planets and time. Most likely, the story will involve the Saiyans connection with Lord Frieza which could involve a look back at an event that previously happened.
"Dragon Ball Super" is set to be released in different theaters in Japan on December 14, 2018.
Fans are hoping that it will be simultaneously released worldwide but this is yet to be confirmed by Toei Animation.