'Dragon Ball Super': Movie to include the Dragon God Salama?
Will fans of 'Dragon Ball Super' be able to know more about Salama in the upcoming movie?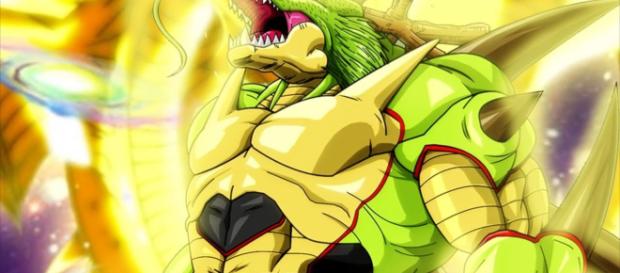 On March 25, "Dragon Ball Super" aired the final episode of the Universe Survival Arc. For the past years, the popular anime series gave fans a reason to relax and enjoy their weekend. Interestingly, the show did not only entertain the fandom. It also triggered many fans to create theories and speculate many things about several scenes and characters shown in the series. Even though the anime has temporarily closed one of its arcs, several intriguing questions are still left unanswered. The unanswered questions include the identity of the Dragon God Salama.
Brief overview
In Episode 32 of "Dragon Ball Super," Bulma and Jaco went to see Zudo, the man who knows everything.
The genius scientist asked him what he knows about the Super Dragon Balls. He told Bulma that the Dragon God Salama created these magical balls during the 41st day of the divine calendar. This gives fans the idea that this Dragon God is unbelievably powerful and incredibly old. The ability to make the magical orbs that can grant any kind of wish is astounding. However, this is the only information that was divulged by the team behind the popular anime series. Hopeful fans were expecting that at the end of the Universe Survival Arc, more information about Salama would be revealed, but that was not the case.
Instead of filling the gaps, the finale only showed Shenron and did not even mention Salama. For now, Toei Animation has not shed light on the identity of the Dragon God. Everyone is clueless about his real power. Is he more powerful than the God Of All? Is his power level at par or greater than that of the Omni-King? Is he still alive? Will he be featured in the upcoming anime movie? Popular YouTuber and animator MaSTAR Media included the identity of the god as one of the unanswered questions in the popular series.
The movie connection
Since the upcoming film will focus on the origins of the Saiyans, many fans are wondering if Salama will be featured. If we base our analysis on the statement of the legendary creator of the popular franchise Akira Toriyama, there is a great chance that the ancient god might be shown in some of the scenes. According to Toriyama-San, the movie will be the continuation of the recently concluded anime series. It means that even though it will revolve around the Saiyans, it will, in a way, touch on certain topics about the maker of the seven mythical orbs.
For now, it is hard to speculate and conclude about Salama's inclusion in the upcoming movie "Dragon Ball Super." Fans will just have to settle for the little information that was revealed to them by Toei Animation.