'DBS': revealing scenes that come after the Power Tournament
These revelations show us that new threats are coming for our warriors.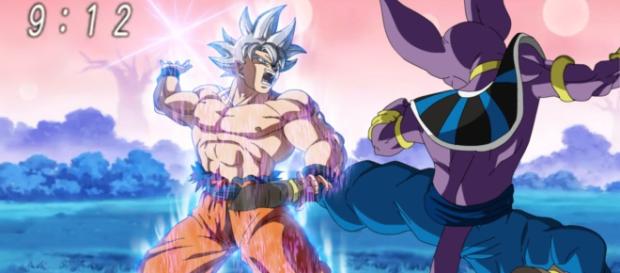 Throughout the tournament of Power, many of the scenes that were occurring were previously revealed by the famous Japanese"video game "Super Dragon Ball heroes." Given that sequence, they have again brought a recent and apparent spoiler that will surely catch your eye.
A few days ago, the video game confirmed that its new plot will take the events after the saga of the survival of the universe, to that which they call the saga of the planet's prison. This is exclusive to the game platform, but part of its plot reveals an interesting fact that has to do with the series of "Dragon Super Ball."
The return of the Migatte no Gokui
In a dialogue of the manga of "Super Dragon Ball Heroes" Universe Mission, Whis (The Angel of the Cosmos Seven), makes an interesting mention, about is which how unfortunately Goku really has not managed to perfect the selfish doctrine, and that, unfortunately, he will not be able to activate it if he continues following the attacks of his opponents from that standpoint.
So the angel confirms, suggests, and explains why Goku can no longer use the Migatte no Gokui. This Implies that there is still the possibility that both he and Vegeta can make use of the ultra instinct in the future, but of course, as long as they train and perfect the style of unconscious fighting.
In fact, this affirmation of Whis confirms also that it is not the definitive end of ultra instinct, and opens us the possibilities of being able to see him again in some future events close to "SDBH," in the film of December and/or in the new and P Stealable Saga of "Super Dragon Ball."
Scenes after the tournament
All this was revealed in the May 2018 issue of the bi-monthly Saikyo Jump, available since April 6 in Japan, revealing the beginning of the second arc of the story of the "Super Dragon Ball Heroes" manga series, born as a paper adaptation of the Japanese arcade game of the same name.
The images and part of the sleeve can be seen below. The story shows Goku and Vegeta on the planet of Bills, training of course, along with Whis. It is here that both are defeated again with great ease by the angel of Universe Seven. These events happen after the Tournament of Power. It's the moment in which Whis would confirm to him that Goku lacks the ability to dominate even the selfish doctrine.
The incredible thing is that while the series is on its break, the premise of it will continue to stand.
You can, therefore, update from the last episode of the series and probably anticipate future events.