Toriyama reveals the pressures received during the creation of 'Dragon Ball'
Sometimes it's necessary to look a little bit further than just the anime characters; we also have to consider their creators.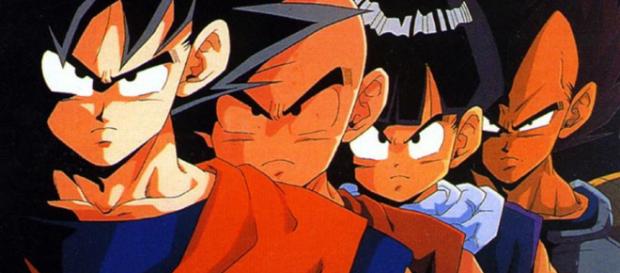 Everybody loves the great "Dragon Ball" franchise, but sometimes it's necessary to know what's behind the anime. What do the creators feel when they create or invent a character on paper? What do they think about each one of them? This is why this time I'll talk a little about the pressures Akira Toriyama received when he was creating the "Dragon Ball" series. This series has existed for 30 years, becoming an absolute reference point for the market. A report by Otakukart was used for most of the information presented in this article.
Akira Toriyama, the creator of the masterpiece, hasn't always found it easy to make the episodes of the series, despite its popularity. Akira Toriyama said in an interview in 2014 with the Men's magazine No-No that he didn't share the difficulties he faced during the creation of the "Dragon Ball" series.
Dr. Slump
It all started at first, after finishing up with Dr. Slump and feeling a little of counter-attack when he premiered his new series. Initially, "Dragon Ball" was not well received. "My survey ranking among readers has begun to decline.
However, I knew that the series will probably become more popular if I included more fight scenes. So, I started 'Tenkaichi Budokai,' filling the narrative with fight scenes, and the series began to gain popularity. It was nice to receive good comments from the readers as I was drawing."
'Tenkaichi Budokai's' ring
But, as he increased the fight scenes, his problems increased too, so much that he soon lost track of what he wanted for his manga series. So, he started to make progress episode after episode, asking himself: "What should I do next?" And Toriyama didn't even know where the story was going.
He even started to change things on the fly thanks to readers' comments: "Even with 'Tenkaichi Budokai,' I was drawing without knowing who was going to win the tournament. At first, although I thought Goku could be the winner, there was a survey (about Jump) that asked the readers who would win and the result was overwhelming: Goku. Because I'm stubborn, I didn't want to get along with what others thought. I was desperately looking for ideas on how to keep Goku from winning the tournament."
But the most thoughtful statement is that Toriyama admits that he wrote many of the series without having a clear path to follow, and finally he was beaten by a block, unable to continue the story.
"I was just drawing without thinking in those types of things, but when I came to Majin Buu's reverence, I felt that I couldn't go any further."
This emphasizes the fact that Toriyama had consumed all his energy with the end of the series since he has reached the limit of his progressive problems with the series.