Toei Animation reveals the continuity of 'Dragon Ball' through a new department
The company announced the creation of a third department exclusive for 'Dragon Ball.'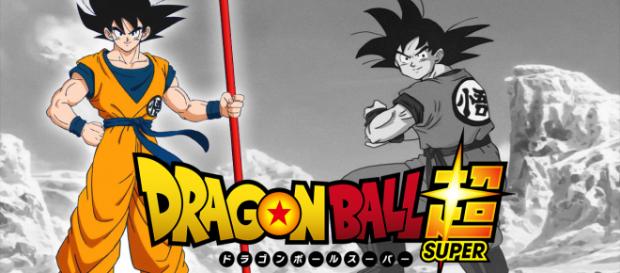 Through a press release issued by the official website of Toei Animation, the company announced the creation of a new area dedicated exclusively to the "Dragon Ball" brand. From April 1, Toei Animation will give life to a new section with news about this franchise being promoted even more in the projects about to be released. It's momentarily presumed that the projects would be focused on the new "Dragon Ball Super" movie, which is expected by hundreds of thousands of fans around the world, besides giving the chance of a future continuation of the animated series.
A third department
Toei Animation has only two big areas. One is in charge of the distribution of its series in Japan and around the world. And the second one is in charge of the planning and production of its elements. To everyone's astonishment, the third and new area will be exclusive to "Dragon Ball" content.
From the point of view of consumers of the series, it's the right decision on behalf of the company. If you go to their YouTube channel you can tell that the videos of the animated series are the ones obtaining hundreds of thousands of views and even millions on some.
While their other series and projects don't obtain the estimated visits that the company would have liked to obtain, such is the case of the new anime "Gegege no Kitaro," to be premiered the first week of April of this year.
Why is this so important?
This means that the franchise does not intend to die or be forgotten, but on the contrary, it is preparing itself to remain strong and prosperous in the future. Besides, there'll be much more news about the movie and the new "Dragon Ball Super" series.
Although it's not official, it's presumed and it's natural to assume a link with these major projects.
The creation of this department confirms and makes official that Toei Animation has no intention of leaving "Dragon Ball," to the point that now they'll give it a much higher priority. They have set their sights on the future, and confirm that there will be many projects after the 20th "Dragon Ball Super" movie to be released in December. For many of you who have not yet been able to overcome the end of "Super," you should probably take more into account that this is a brief pause.
From April 1, I'll have more details regarding the new department. April will be a month in which "Dragon Ball" will reach its next prosperity after this recent challenge.
New promotional image of the #DragonBallSuper movie

-

Nueva imagen promocional de la película de #DragonBallSuper pic.twitter.com/oyvY0aYX7X

— Dragon Ball Super (@DBSuperOK) 29 de marzo de 2018
So far this has been the latest news about the "Dragon Ball" world. If there are more, I will be communicating it as soon as possible.