Titles, dates, and previews of episodes 130 and 131 of 'DBS'
The release dates and titles of the new episodes of the anime series 'DBS' have been revealed.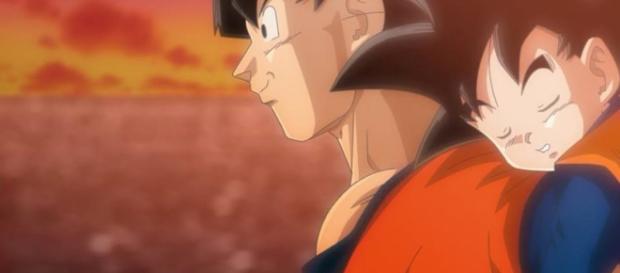 Chances are, you've already seen the Titles of the upcoming "Dragon Ball Super" episodes. But this time we've decided to show you a little more than the titles and dates of these episodes. Aside from this, we'll be also showing you the synopsis/previews of these episodes. They're amazing, and have left fans with a lot of excitement. This is why we're doing everything we can to bring you the best and most up-to-date information about everything that happens and will happen within the plot of the series.
After NewType magazine revealed yesterday the title of episode 131, today, Animedia revealed the first synopsis of the last episode of "Dragon Ball Super." So, we'll show you some of the information revealed on each of the last two episodes of "Dragon Ball Super."
Episode 130
Title: "An Unprecedented Super Showdown! The Ultimate Survival Battle!"
Date: March 18, 2018.
Synopsis: There are 90 seconds remaining in the Tournament of Power. Goku has the upper hand in the battle, but Jiren focuses, concentrates, and gets serious about the match. Surrounded by a red aura, he rushes toward Goku, firing a violent blow at close range.
Goku is beaten to the ground! Krillin and Roshi seem worried, but…
Episode 131
Title: "A Miraculous Conclusion! Farewell Goku! Until the Day We Meet Again!"
Date: March 25, 2018.
Synopsis: Goku falls from the arena, and it seems that Universe 7 has lost and is about to be eliminated, but Goku and Jiren, completely exhausted and reaching their limit, both look at Zeno as if the match isn't over yet. Suddenly, lightning strikes Jiren from behind. A wounded and breathless member of Universe 7 still remains.
"Dragon Ball Super" is a Japanese anime produced by Toei Animation Studio (they had already produced other works by Toriyama such as "Dragon Ball," "Dragon Ball Z," and "Dr. Slump.") It premiered on July 5th, 2015 on the Japanese channel Fuji TV and it's currently in progress. "Dragon Ball Super" takes place in the 10 years between the defeat of Kid Bu and the final Martial Arts Tournament of "Dragon Ball Z." This is something that has everyone still wondering whether it will be possible to see a continuation of the saga next year.
For now, that's all the information we have about this series. Stay tuned for more updates as they become available, and tune in to the next episode of the popular anime series "Dragon Ball Super" to find out what will happen next in the Tournament of Power.