'Dragon Ball Super': Toriyama, Toei Animation confirm the series will continue
Will the end of the Tournament of Power and Universe Survival Arcmerely be merely a temporary halt of 'Dragon Ball Super?'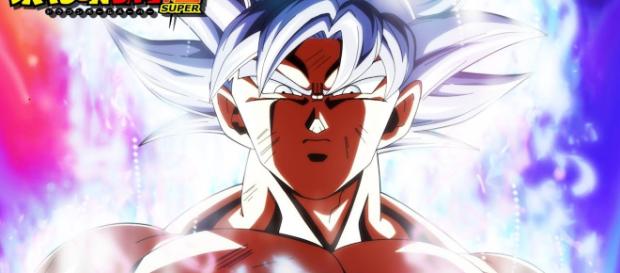 "Dragon Ball Super" is fated to air its final episode on March 25. This will mark the end of the Tournament of Power and the Universe Survival Arc. While fans are still busy digging for more information on the penultimate and ultimate episodes of the successful series, it appears that the team has a surprise in store for them. Last month, the team confirmed that the fan-favorite anime series is going to end. Until today, fans were led to believe that their favorite anime is coming to its full-on end. However, a new set of information released a few hours ago appears to confirm that the series will continue.
The confirmation comes directly from the horses' mouth—Toei Animation and Akira Toriyama.
New announcements
Earlier today, new details about "Dragon Ball Super" flooded the online world. The information this time does not come from spoilers or leaks. Surprisingly, the new details are from the latest statements released by Toei Animation and the legendary Akira Toriyama. On the official website of the franchise's upcoming 20th movie, was revealed a statement from the creator himself. Initially, Toriyama san said that the animated version that is currently airing on TV would end for the time being.
The statement leaves fans to wonder if the series will be continued. Toei Animation later confirmed that statement saying that the upcoming movie will serve as the next episode or arc of the popular anime series. The studio reveals that instead of being a spinoff or a prequel, the movie will take place following the world of "DBS."
Take it from the creator
Akira Toriyama's initial statement appears to suggest a continuation. On the movie's official website, the creator was quoted as saying that the film will shed light on the unexplored topics. This includes Frieza and the Saiyans. Toriyama san also said that the upcoming film would be the next story that will take place after the anime.
Promo visual
Along with these shocking revelations from the top guys behind the successful series is the release of the movie's first-ever visual. Yonkou Productions shared on the social networking site, Twitter, the image of Son Goku. The fan-favorite Saiyan is holding a Power Pole that die-hard fans would not have the trouble identifying. The pole is one of Son Goku's popular accessories in "Dragon Ball Z." The movie has a provisional title, "Dragon Ball Super Movie." It is scheduled to be available in cinemas in Japan on December 14, 2018.
The US and world releases will be announced soon, but fans are expecting that it will be available within the month of December.