'Dragon Ball Super' Spoilers: Jiren's final and ultimate power-up revealed
Will Son Goku's Mastered Ultra-Instinct form enough to help him defeat Jiren who will unleash his final power-up in 'Dragon Ball Super?'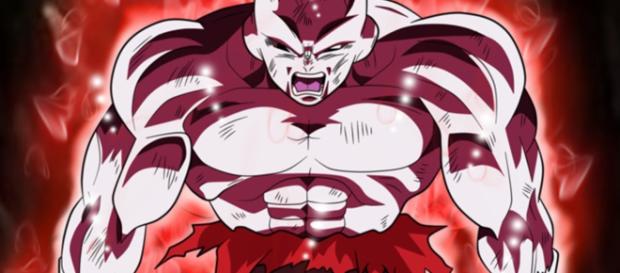 The Tournament of Power in "Dragon Ball Super" is only a couple of episodes away until it finally wraps up. On March 18, fans will witness the penultimate episode that will feature the showdown between two of the most powerful fighters in the multiverse. While several details on the upcoming episodes have been leaked a few days ago, a new set of spoilers appear to have hinted that despite Son Goku's godly form, Jiren the Gray has not yet maxed his power. If the latest set of spoilers is accurate, then fans are in for an epic and explosive fight in Episode 130.
Latest spoilers
Currently, fans have been speculating on the result of the fight between Son Goku and Jiren the Gray in the Tournament of Power in "Dragon Ball Super." While there are varying views right now, a new set of details is hinting that Joren the Gray has not yet unleashed his full power.
On the social networking site Twitter, popular anime content creator, and translator Herms shared the latest translations for the upcoming episodes of the series. According to the spoilers, although Son Goku in his mastered Ultra-Instinct form will have the upper hand against Jiren the Gray, this will be temporary. The Saiyan's advantage in the fight appears to be only momentary if the latest spoilers are to be believed.
Herms further revealed that Jiren the Gray is yet to unleash his full power.
From these details, one can safely assume that the strongest Pride Trooper is still hiding his real power and has more to unveil. Given Son Goku's powerful form, his powerful opponent will be inspired to fight him with his full-on strength. In the entire duration of the hotly contested tournament, Jiren the Gray has proven that he can surpass limits after limits.
Other details
The spoilers have not yet revealed the name of Jiren the Gray's final power-up. However, many fans are speculating that the strongest Pride Trooper could have his own Ultra-Instinct version.
According to some fans, it is possible that the red aura surrounding his body could be an indication of the godly technique that he is also able to achieve. It is possible that the team behind the successful anime series could have a different name for Jiren's final power-up.
Meanwhile, Episode 130 is titled "An Unprecedented Super Showdown, The Ultimate Survival Battle." It is scheduled to officially air on March 18. Toei Animation has also revealed that the upcoming movie that will air on December 14, 2018, is titled "Dragon Ball Super" and will follow the world of the anime series currently airing on TV.