'Dragon Ball Super' producer hints on something special at the end of the anime
Has the team behind 'Dragon Ball Super' prepared something special for the fandom at the end of the series?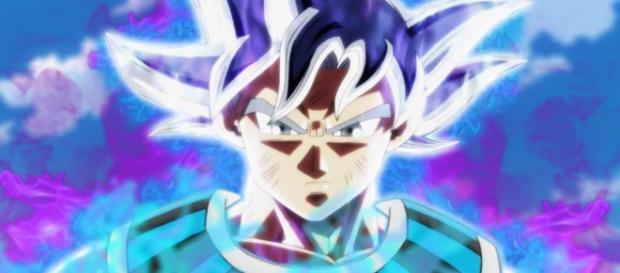 Several days ago, a new set of interesting spoilers rocked the fandom of "Dragon Ball Super." These spoilers are exciting details that give away some of the scenes in the last two episodes of the successful anime series that will air on March 18 and March 25 respectively. While many fans are not expecting that the ending will be in this manner, others are glad that it is not what most expected. Interestingly, the team behind the popular anime series is not yet done with the series of surprises for the fans. If the most recent interview is to be believed, there is something special prepared for the fandom at the finale of the anime.
More revelations
"Dragon Ball Super" Director Ryota Nakamura and Producer Satoru Takami of the Universal Survival Arc recently sat down for an interview. The two top guys in the anime series shared much interesting information about the anime series. On the social networking site Twitter, popular anime content creator, and translator Herms shared the translated version of the interview. One of the most exciting revelations from the top men of the anime includes the Producer's answers to some questions.
According to Takami, Frieza donating his energy to Son Goku in Episode 111 was not part Akira Toriyama's original draft. The same goes for the battle of Ribrianne and Android 18 differing ideas of love.
The producer also notes that he personally believes Akira Toriyama is trying to set the ending of the Universe Survival Arc for further stories. Lastly, the producer asks the audience to keep watching until the end because there will be something special.
Other details
Although the producer did not reveal the details of this something special, his words are enough to stimulate excitement among fans.
The latest set of spoilers has already stirred the fandom and triggered them to give out varying reactions.
This surprise at the end of the anime series is something that fans will obviously watch out for. Meanwhile, according to the latest spoilers, Son Goku is going to fall from the stage. This means that based on one the rules of the Tournament of Power, he is already defeated.
This further implies that Universe 7 is going to face the consequence of this defeat and will be erased in the face of the multiverse.
However, Frieza is still alive, regardless of the result of Jiren the Gray and Son Goku's fight. From the spoilers, it appears that the supervillain from Hell is going to be the winner of the hotly contested competition in "Dragon Ball Super."