'Dragon Ball Super' Preview Of Episode 130 And 131: Frieza wins the tournament
We reveal the new two previews of the next episodes of the successful anime series.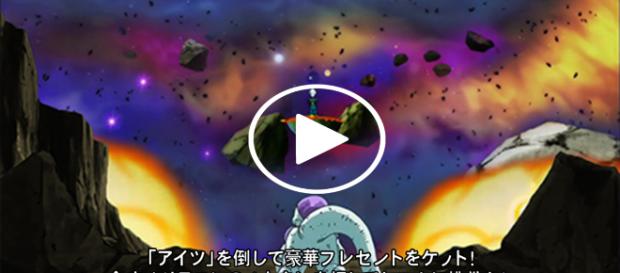 Episode 129 left us all completely anxious because the end of the series is coming. The final battle between Son Goku and Jiren already started, and the Saiyan from Universe 7 has mastered the Ultra Instinct. Incredible previews of episodes 130 and 131 were revealed today. These previews are very comprehensive, and here we reveal them to you. We recommend paying attention to these summaries, as they are really surprising.
Episode 130
Only 1 minute and 30 seconds are left in the Tournament of Power.
On stage, the fierce battle between Goku from Universe 7, and Jiren from Universe 11 is happening. To rival Jiren's infinite power, Goku activates and dominates the Ultra Instinct. Who will win this unprecedented battle? Surrounded by a red and violent aura, Jiren hits Goku with a Ki blow from close range. Goku receives it completely, and from the seats, Krillin and Kame Sennin worry.
Episode 131
Goku has fallen off the platform. It seems that Universe 7 has lost, so all of them will be destroyed, but when they are completely exhausted, and after having reached their limit, Goku and Jiren look at the Zenos, as if the match were not over yet. Suddenly, an energy attack strikes Jiren in the back.
A wounded and breathless member of Universe 7's team is still here!
New revelations
Está en Japonés, pero aquí dice que Freezer sigue vivo, Goku es (posiblemente) más fuerte que Bills, y 17 está muerto.

---

- Frieza is still alive
- Son Goku is stronger than Beerus
- Android 17 died pic.twitter.com/xQ90nrKELb

— Dragon Ball Super (@DBSuperOK) 8 de marzo de 2018
Besides these previews, the exclusive information about the last participants of the tournament have been revealed, such as Android 17, Frieza, Goku and Beerus, the God of Destruction.
First of all, the death of Android 17 was confirmed. Until today, many people said that he was still alive, but unfortunately, he died after the explosion.
On the other hand, Frieza is still alive, although the scan reveals that he's under the debris, badly wounded. However, he's still part of the Tournament of Power, which fits perfectly with the preview of episode 131.
Finally, and something that not many people thought was going to be confirmed, is that it was revealed that Goku's Ultra Instinct is, possibly, more powerful than Beerus.
After many speculations, its been confirmed that Goku surpassed Beerus. We'll give more information on this topic soon.
So far this has been the latest news referring to the "Dragon Ball" world. If there is more, we'll be communicating it as soon as possible.
Episode 130 will be released on March 17 and will feature Son Goku and Jiren, who will fight to decide who is the strongest warrior of the Tournament of Power.