'Dragon Ball Super': Official titles, synopses, and spoilers leaked
Will the last two episodes of 'Dragon Ball Super' give fans the ending they expect?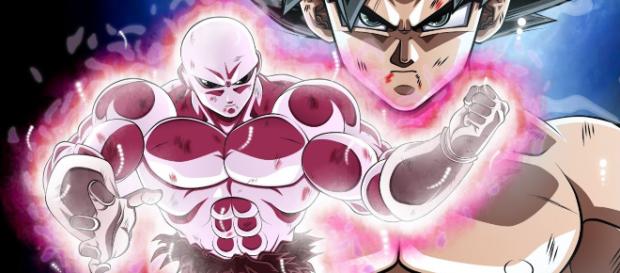 The Tournament of Power in "Dragon Ball Super" is hastily nearing its end. Fans are now waiting for the airing of the second to the last episode that is scheduled to officially air on March 18. There are interesting questions that are still bothering the fandom. This includes the real status of the supervillain from hell Frieza. Also, the ultimate showdown between Son Goku of Universe 7 and Jiren the Gray of Universe 11 is just heating up, and at this point, the battle is anybody's game. Interestingly, a new set of spoilers for Episode 130 and 131 have been recently leaked.
Leaked details
On the popular networking site Twitter, popular anime content creator and translator Herms shared the latest details of the upcoming episodes of "Dragon Ball Super." Episode 130 of the popular anime is titled, "An Unprecedented Super Showdown, The Ultimate Survival Battle."
As translated by the popular content creator from the leaked spoiler, in the next episode, the tournament has only a minute and a half remaining until it finally reaches its end.
The epic battle between two of the most powerful fighters in the multiverse continues with Jiren the Gray increasing his power. To counter this, Son Goku will unleash his mastered Ultra-Instinct form. The spoiler teases the ultimate winner between two fierce fighters from competing universes.
Episode 131
The official title for the last episode of the popular anime series is now revealed. According to Herms, the English translation of the episode title is "The Miraculous Conclusion, Farewell Goku, Until the Day We Meet Again."
The episode is scheduled to air on March 25.
While there are no additional details about the final episode, fans are expecting that it is at this point that the winner of the Tournament of Power will be announced. Will the mastered Ultra-Instinct form of Son Goku help him in preserving his Saiyan Pride, protecting Universe 7 and saving it from total annihilation? Will Jiren the Gray's decision of unleashing his full and real power enough to defeat his powerful opponent in the hotly contested competition?
There are many questions that fans want to be answered.
However, at this point, the team behind the popular anime series is still keeping things in the dark to preserve the mystery and excitement of the anime. In fact, the team has not even revealed yet if there would be another series that will succeed "Dragon Ball Super." For now, fans will have to wait and be satisfied with the spoilers and leaks for more details about the upcoming episodes.