'Dragon Ball Super': Mexico public screening yielded a crowd of over 10,000
The penultimate episode of the Universal Survival arc became a municipal event in Mexico.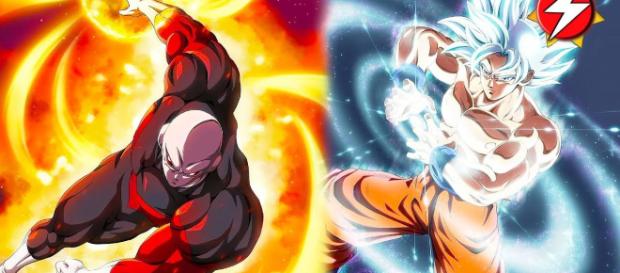 Despite Toei's warning about committing piracy, Ciudad Juarez and other parts of Mexico came together to watch the final fight between Jiren and Goku. The event in Ciudad Juarez alone gathered an unexpected, massive crowd. There is no doubt that the events are successful and might be considered record-breaking. However, Toei is clearly not pleased with these public screenings. The company tried to discourage people from coming to these events, but the desired effect was not met. There's still no news on whether or not Mexico and other parts of Latin America will hold similar events for "Dragon Ball Super" Episode 131.
Over 10,000
The crowd estimate for the Ciudad Juarez event alone is said to be over 10,000. These events might be good for the overall franchise because of more content exposure. However, public screenings like this will hurt Toei's income. Anime episodes can only be legally streamed on authorized streaming sites. To access these anime episodes, one must pay the subscription fee every month. When you stream paid material for free to a large crowd, you're robbing the company of its chance to earn more for subscriptions. On top of that, screening paid material is considered piracy.
When 'DBS' started appearing in diplomatic letters
"Dragon Ball Super" is usually far from one's mind when it comes to politics. Unfortunately, the franchise is a big name in Japan and around the world as well. Piracy is not something a government would enforce, and that is why the Embassy of Japan in Mexico wrote a letter requesting the suspension of such events.
Embassy of Japan in Mexico sent a note to a Mexican governor regarding the public airing of Dragon Ball Super's last two eps, asking to suspend it if its illegal because of Toei's author rights.

Where were you when Dragon Ball became the subject of a diplomatic note? pic.twitter.com/Gmn6QcYQR4

— Kaleb (@KalebPrime) March 19, 2018
The public screening events still went through because of Municipal President Armando Cabada's negotiations with Crunchyroll and Toei Animation.
Cabada himself tweeted the news which translates to "With the power of the dragon balls, we managed to fulfill the desire of the Juárez youth. The negotiations between Crunchyroll and Toei Animation were fruitful. We already have permission to see Dragon Ball on the X! We're good!"
Con el poder de las Esferas del Dragón, logramos cumplir el deseo de la juventud Juarense. Las negociaciones entre Crunchyroll y Toei Animation fueron fructíferas. ¡Ya tenemos el permiso para ver Dragon Ball en la X! ¡Vamos bien!-AC pic.twitter.com/621C1WHLSQ

— Armando Cabada (@armando_cabada) March 17, 2018
Part II for Episode 131
The permission to screen "Dragon Ball Super" episodes seems to be extended for the finale of the Universal Survival arc.
The winner of the Tournament of Power will be revealed. It will also mark the start of the series' dreaded hiatus. A bigger crowd is expected to attend the events for the last episode. Who will win? Will it be Jiren or will it be the remaining Universe 7 warriors? We will find out in the final episode of "Dragon Ball Super."