'Dragon Ball Super' finale spoilers reveal the appearance of unexpected fighter
Who will be the surprising fighter that will appear in the finale of 'Dragon Ball Super'?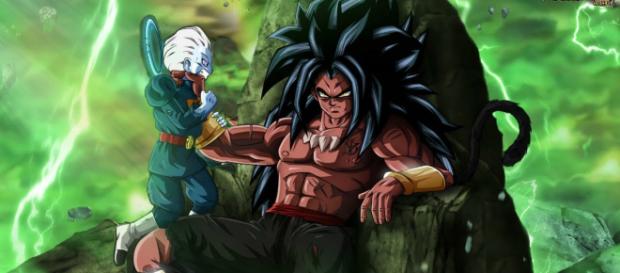 The latest set of spoilers for the upcoming episodes of "Dragon Ball Super" were released today, sending shockwaves of surprise to the community. While many speculated on the result of the Tournament of Power, so far, no one has predicted that the ultimate episode will turn out in this manner. There are a couple of episodes left until the popular anime series finally ends. Fans are currently on their toes anticipating what the finale will bring. Thankfully, several details were released just a few minutes ago revealing some information about the last episode, and some fans are still in disbelief.
Episode synopsis
"Dragon Ball Super" is full of surprises.
Since the start of the fan-favorite anime series, fans were surprised by the way the plot was warped and most of their speculations and theories were proven inaccurate. It appears that the team behind the successful anime is again preparing something explosive in the ultimate episode. On the social networking site Twitter, a new set of spoilers for Episodes 130 and 131 was released. Popular anime content creator and translator Herms recently translated the latest spoilers. The translated synopsis for Episode 131 reveals that the fan-favorite Saiyan from Universe 7 will fall from the stage.
Beerus' universe appears to have lost and will be erased by the Omni-King.
However, it seems that the fight is not yet over. The spoiler states that Son Goku (who has surpassed his limits and mastered his Ultra-Instinct form) will look at Zeno and Jiren will do the same. The two powerful fighters appear to have enjoyed the fight and are not yet done testing each other's strength. However, while the Omni-Kings have not yet given a decision, Jiren the Gray is hit by a Death Beam from behind. The plot thickens as the spoiler reveals that the attack comes from a worn out member of Universe 7.
Other details
With Son Goku falling from the arena of the World of the Void, even the spectators think that Universe 7 is already done in the Tournament of Power. All of them failed to remember the supervillain from Hell whom Son Goku fetched as a replacement for Majin Buu. The last time fans saw Frieza in action was in Episode 127 when he attacked Jiren the Gray despite his very low energy. However, his attack had little effect on the strongest Pride Trooper, who is extremely overpowered.
Episode 131 is titled, "Miraculous Conclusion, Goodbye Goku, Until the Day We Meet Again." The final episode of "Dragon Ball Super" is slated to air on March 25.