'Dragon Ball Super' fans live out their own characters in Toei's art contest
Fans flocked to Toei Animation's art contest on Twitter after asking them to share their original characters for the Tournament of Power.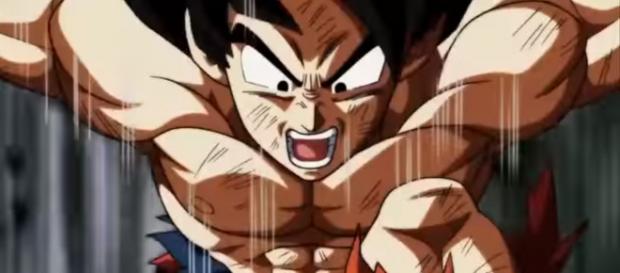 The last episode of "Dragon Ball Super" animated television series is just around the corner, and Toei Animation is trying to get fans of the franchise to reminisce on the good old days. In fact, the animation studio recently started an online contest for the fans through its official Twitter account
On March 22, 2018, Toei Animation asked fans to share their original character ideas and even announced that they will be giving away packs of prizes to the best answers. The animation studio encouraged fans to let out their creativity, asking them what their powers would be if they were original characters who were part of the Tournament of Power.
In case you missed it, the final story arc of the said anime series is the Universe Survival Saga, which pitted eight universes against each other to determine the superior universe through their inhabitants' strengths.
It's the most ambitious arc in the latest anime installment, as it introduced several new worlds and characters that fans have quickly grown fond of.
If you've been following the Universe Survival Saga arc, you would know that the Tournament of Power is down to the last few major characters, which unsurprisingly includes our main hero, Son Goku. The online contest was received by thousands of fans, and a lot have already shared their ideas and thoughts. Here are a couple of our favorite entries.
Pomegra by zerotwo64
#topDBSfighter

Name: Pomegra!! (Pomegranate? :D)
Universe: Universe 2! The universe of LOVE!! ❤️
Signature Attack: Cupid's Glare, fires a beam from the eyes that momentarily makes two fighters fall madly in love with each other!! pic.twitter.com/IHailba7gD

— 💘Lucy💘 (@zerotwo64) March 21, 2018
This character is like a fusion of Frieza's looks and Brianne's powers, and it's visually stunning. "Dragon Ball Super" introduced a new female character named Brianne de Chateau, who happened to be one of the strongest contenders in the Tournament of Power.
In fact, the Kamizake Fireballs leader even went against Vegeta, Android 18, and other strong opponents. Brianne transforms into the powerful Magical Girl Ribirianne and her signature attacks, despite packing quite a punch, always involve love, hearts, and the color pink.
Sorel by TMZibert
Name: Sorrel ✨
Universe: 7
Signature Attack: Fujita Burst Flash 💥#topDBSfighter pic.twitter.com/fgAcEAk4vG

— Toni ✨ (@TMZibert) March 21, 2018
Here's another female fighter boasting evident strength and skills of a powerful Saiyan.
The Universe Survival Saga arc opened up new stories of Goku and Vegeta's race by introducing new Saiyans and they also happened to be women. Kale and Caulifla teamed up with fellow Saiyan Cabba to represent Universe 6 in the Tournament of Power. When Kale and Caulifla merged through Potara fusion, they became Kefla, a powerful fighter who almost had Goku running with his tail between his legs.
You can check out the original tweet below from Toei Animation if you want to see more of the fans' original characters they want to see in the Tournament of Power.
You can also submit your entries by replying to the studio's contest tweet with its official hashtag until March 24, 2018.
💥UNIVERSE SURVIVAL CONTEST💥
RT, follow, and answer this: If you were a fighter in the Tournament of Power, what would be your name, your Universe, and the name of your signature attack?!
Tweet back using #topDBSfighter! Best answers win a pack of prizes!
Contest ends 3/24 pic.twitter.com/guFTyewLZl

— Toei Animation (@ToeiAnimation) March 21, 2018