'DBS': Provisional titles for episodes 130 and 131
We show you the new provisional titles of episodes 130 and 131 of 'DBS.'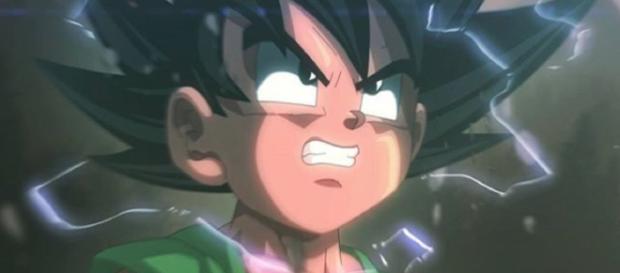 Through some threads of discussion on the 5ch Japanese website, new leaks have appeared with respect to the animated "Dragon Ball Super" series. According to the channel's users, the information comes from a local TV guide and indicates the provisional titles for episodes 130 and 131, the last episodes of the animated series.
Titles and dates of the last two episodes of 'Dragon Ball Super'
Episode 130 (March 18th, 2018)
"An Unprecedented Super Showdown! The Ultimate Survival Battle!"
Episode 131 (March 25th, 2018)
"A Miraculous Conclusion! Farewell Goku! Until the Day We Meet Again!"
The title of episode 130 quotes the second opening theme of the Japanese animated series, "Dragon Ball Kai:" (Kuu-Zen-Zetsu-Go).
This term is the direct translation of "something unprecedented" or "something never seen before." This is even more evident in the quote for episode 131, which is the title of the last episode of the animated series, "Dragon Ball GT": "Goodbye Goku… until the day we meet again."
We remind you that the proposed title may be subject to partial or total changes. The final confirmation will come from Weekly Shonen Jump only, and from the episodes of the show.
"DBS" is the first original "Dragon Ball" series in 18 years.
The sequel following "Dragon Ball Z" takes place between the defeat of Majin Bu and the 28th World Martial Arts Tournament, which includes the so-called "lost decade," the ten years of history never told in the original series. The anime was aired in Japan on Fuji TV, one episode each week every Sunday morning, and episode 128 corresponds with the climax of the 5th arc of the story: Universal Survival. On March 25th, "Dragon Ball Super" will end with its 131st episode.
Universal Survival Arc
The episodes are part of the 5th narrative arc: "Universal Survival." The arc is based on the so-called "Tournament of Power," a Martial Arts Tournament planned by Zeno Sama.
This event hides a terrible secret: the defeated universes will be eliminated immediately. The tournament won't be a simple challenge, but a fight for survival. There's no doubt that the most exciting part of the Tournament of Power is coming to "Dragon Ball Super."
For now, that's all the information we have about this series. Stay tuned for more updates as they become available, and tune in to the next episode of the popular anime series "Dragon Ball Super" to find out what will happen next in the Tournament of Power.