'DBS' Episode 130 Spoilesr: Jiren surpasses his limits, Frieza might show up
Why hasn't the Evil Emperor reappeared since he tried to defeat Jiren from U11?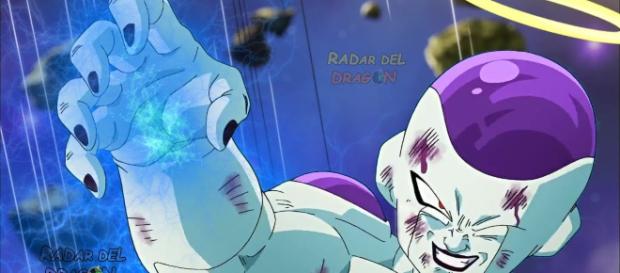 Greetings dear fellow lovers of each of the anime articles I post daily so that you can have the best information. This time I'll talk a little bit about what will be Episode 130 of "Dragon Ball Super," and a possible theory about Frieza's return. This is why I should warn you that maybe we'll show some spoilers in this article. A report by Otakukart presented most of the "Dragon Ball Super" spoilers I will be relaying in my article.
There's no doubt that the rest of the members of Universe 7 tried to defeat Jiren.
We watched how Android 17 sacrificed himself to try to win. We also saw how Vegeta, the Saiyan Prince, gave everything he had, and it wasn't enough, and he ended up eliminated. Lastly, we also watched as even the Evil Emperor himself, Frieza, gave everything he had of strength to try to defeat the last warrior of the Universe 11.
This last member of the U7 team was defeated, but we all know that he didn't die because otherwise Jiren would have been eliminated, and he also didn't fall off the platform because he hasn't shown up in the bleachers of the fallen and Gods with their Angels.
The Emperor returns and Jiren breaks his shell
This is why I'm going to tell you a possible theory as to why Frieza hasn't reappeared since he tried to defeat the alien from U11. The theory I thought up and decided to share with you is that the Evil Emperor realized that it was impossible to defeat his enemy so he's recovering his energy in a hidden way to act at the precise moment when he sees Jiren distracted.
There's no doubt that since the beginning of this tournament, we've seen Frieza's intentions at being able to conquer the Super Dragon Balls and be able to ask for the wish they grant.
So the other possible theory is that he'll wait and see if Goku can defeat Jiren, this way he can take advantage of the fact that the Saiyan will be exhausted so he can eliminate him from the competition in order to become the champion and ask for the wish. That's why we can probably see Frieza's return in Episode 130 or Episode 131 for the great finale.
Jiren against Goku
As for Jiren, we have also witnessed how he has been practically defeated by Goku's perfection of the selfish doctrine, which clarifies why this warrior of Universe 11 can be seen in the preview of Episode 130 with an aura of power resembling that of Goku's Ultra Instinct form.
Proving this way that the Saiyan has taken the alien to his maximum level once again, this has caused him to break his shell as well.
Please share this information on social media and leave your comments. For now, that's all the information I have about this anime series. Stay tuned for more "Dragon Ball Super" spoilers this week.