'Dragon Ball Super': Surprising details of the final episode leaked
Several details about the final episode of 'Dragon Ball Super' have been leaked and they are definitely saddening.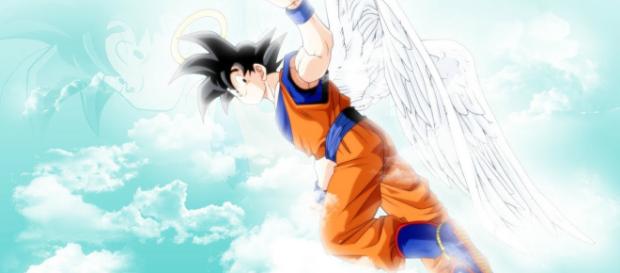 Toei Animation is now slowly building up the hype for the last three episodes of "Dragon Ball Super." The fan-favorite anime is finally closing one of its installments as it prepares for a new and upcoming anime production on the big screen. Interestingly, a new set of leaked information recently surfaced online revealing several details about the final two episodes of the popular anime. While fans already know that the end is imminent, many have noticed that something is unusual with one of the episode titles.
Leaked spoilers
"Dragon Ball Super" fans have been incessantly talking about the end of the fan-favorite anime. Some have made their own theories on how the Tournament of Power will end. Others are speculating about the ultimate survivor in the arena of the World of the Void. While the discussions are still ongoing, a new set of leaked spoilers for the upcoming episode of the popular anime caught the interest of the fans. On the social networking site Twitter, popular anime content creator and translator Herms shared his latest translations.
The scans, written in Japanese text, contain the provisional titles for the last two episodes of the anime series.
According to Herms, Episode 130 is titled "An Unprecedented Super Showdown!!" and is scheduled to officially air on March 18. This showdown is none other than the much-awaited rematch of the two most powerful mortals in the multiverse—Universe 7's Son Goku and Universe 11's Jiren the Gray. As previously leaked on the Internet, fans already anticipated that this would happen in the finale of the hotly contested tournament.
Interestingly, the provisional title of Episode 131 is "Goku, Until the Day We Meet Again." The title is remarkably surprising to many fans. It is worth noting that the last episode of "Dragon Ball GT" is titled, "Goodbye Goku, Until the Day We Meet Again." Although the title is still temporary, there are times when some of the words are changed. However, in the previous episodes, the central thought remains.
Other details
Some fans say that while they have already anticipated that the show will end, reading the title makes them feel sad.
Many fans also noticed that the team behind the anime appears to have hastily pushed the plot. Whatever the case, it seems that fans are not yet ready to let go of the characters. Meanwhile, "Dragon Ball Super" Episode 128 is scheduled to air on March 4. This Sunday, February 25, there will not be a new episode.