'Dragon Ball Super' Spoilers: Goku's surging power makes Jiren smile
Who will be the last fighter standing in 'Dragon Ball Super' Tournament of Power?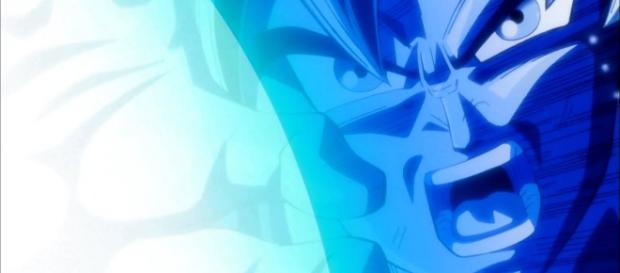 A new set of spoilers for Episode 129 of "Dragon Ball Super" has been recently making rounds on the Internet. It contains several details on the upcoming episode of the anime series. It also reveals what the fans can expect from the much-awaited rematch between Universe 7's Son Goku and Universe 11's Jiren the Gray in the Tournament of Power. While it is expected to be epic and explosive, it appears that the strongest Pride Trooper is still holding out his true power despite Son Goku unleashing his Ultra-Instinct form. However, this is not going to be the case in the upcoming episodes.
Latest spoilers
On the social networking site, Twitter, the anime content creator, Yonkou Productions, shared the latest set of spoilers for Episode 129 of "Dragon Ball Super." According to the account, the episode will showcase the battle between Jiren the Gray and Son Goku. The fan-favorite Saiyan will, once again, unconsciously awaken the power resting within him. This will trigger the Ultra-Instinct Omen that fans first saw during the anime's one-hour special. The spoilers also reveal that Son Goku's power skyrockets and he will be able to come close to the power of Ultra-Instinct.
Jiren on the next episode
According to the spoilers, the strongest Pride Trooper will no longer hold out his power. Because he is not yet ready to be defeated, fans will witness Jiren's true and hidden power in Episode 129. Another interesting detail, revealed in the spoilers, is that Jiren will smile seeing Son Goku's raging and increasing power. It is also mentioned that Jiren will put his full strength in his fist and strike Son Goku. The spoiler is even teasing fans that the Pride Trooper's blow might be the deciding factor in the episode.
Other details
It is highly likely that if Jiren's blow hurts Son Goku, this could trigger him to unleash the mastered form of Ultra-Instinct. With the mastered version of the Ultra-Instinct, Goku has the biggest chance to win and defeat Jiren the Gray. In the perfected or mastered version, the fan-favorite Saiyan will be able to utilize both the offensive and the defensive elements of the godly form.
Dragon Ball Super Episode 129 Preview pic.twitter.com/aklvhaZTRU

— YonkouProductions (@YonkouProd) February 22, 2018
Meanwhile, Episode 129 of "Dragon Ball Super" is titled "Limits Super Surpassed, Ultra Instinct Mastered." It is scheduled to air on March 4.
On February 25, the anime series will go on a hiatus and will resume its regular programming in March. Will Son Goku's mastered Ultra-Instinct enough to defeat the overpowered fighter from Universe 11? There are only a couple of minutes remaining until the Tournament of Power ends.