'Dragon Ball Super': New video shows Belmod is afraid for the first time
Will Son Goku's true Ultra-Instinct form help him defeat Jiren the Gray in the Tournament of Power in 'Dragon Ball Super'?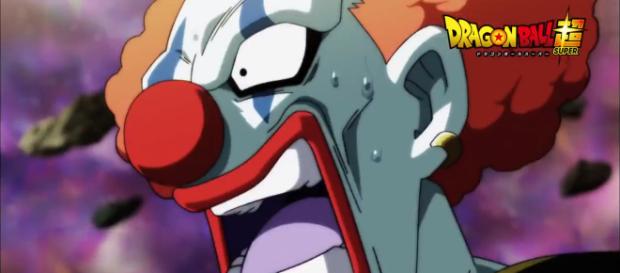 The hype, for the upcoming episodes of "Dragon Ball Super," is starting to build as the official airing of Episode 129 is just a few days away. Fans have been anticipating the ultimate battle of the two strongest fighters in the Tournament of Power. At stake is the preservation of each respective universe. Universe 7's Son Goku will finally face the overpowered Pride Trooper of Universe 11. To build up the upcoming episode, Toei Animation recently released a bonus preview showing the details of what the epic battle will look like.
An interesting expression from one of the gods of destruction is a scene-stealer that draws a lot of attention from the fans.
Frightened god
The fighters and other important characters from Universe 11 were first introduced to "Dragon Ball Super" fans during the start of the Tournament of Power. In the course of the competition, fans learned that aside from being one of the strongest Gods of Destruction, Universe 11 has a pool of powerful fighters. This could also be one of the reasons why Belmod is the most confident God of Destruction in the tournament.
He believes that he has the strongest fighter which no one can ever defeat. In fact, his ace card is very strong, he is more powerful than other gods are. All throughout the tournament, Jiren is shown as an overpowered fighter. He gave a glimpse of his strength during the one-hour special of the series where he faced Son Goku. Despite unleashing the godly form, called Ultra-Instinct, the fan-favorite Saiyan was defeated by Jiren.
Interestingly, a new bonus preview was leaked online building excitement for Episode 129.
It features the fierce onslaught between Son Goku and Jiren the Gray. The popular content creator and translator Herms translated the voice over that can be heard in the background. The one-minute video is a showdown of explosive exchange of blows. On the 33rd second mark, god of destruction Belmod can be seen looking alarmed and frightened. His face is decorated with beads of sweats. Is it an indication that the fan-favorite Saiyan from Universe 7 reached the power level of Jiren the Gray and was able to beat him?
Of course Toei uploaded the HD version right after I posted. pic.twitter.com/g6Vt8KlnHM

— Terez (@Terez27) February 25, 2018
Other details
Meanwhile, Episode 129 is scheduled to officially air on March 4.
It is titled "Limits Super Surpassed, Ultra-Instinct Mastered." It will feature Son Goku as he continues to fight to protect his friends and loved ones from being destroyed by the god of all. Who will win in this fierce battle in the Tournament of Power in "Dragon Ball Super?"