'Dragon Ball Super' Episode 129, 130, 131 Spoilers: Story explained
Upcoming episodes are set to feature a twist in the plot of the anime show.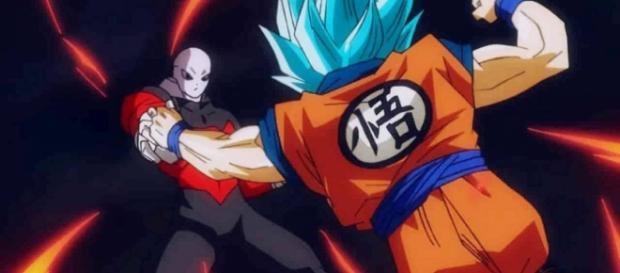 "Dragon Ball Super" fans have to wait for two more weeks till they get to view the next episode of the show. The creators are giving next week a miss as there's a marathon taking place in Japan. There is no reason specified as to why the creators have decided to skip the week after next. It does not change the fact that fans have a lot of waiting time until they get to know what Goku's fate is. Fortunately for them, there are several leaks and speculations regarding "Dragon Ball Super" episode 128 and 131. According to a recent online report, the plot and summary of both the events are posted online.
Episode 129 - 131
The next episode of the anime will be titled, "Transcending the Limit! Mastering Ultra Instinct!!" This title is a clear indication of Goku's entry in the Ultra Instinct form. If the claim is not enough to confirm rumors regarding this matter, then its synopsis provides greater teasers. According to ComicBook, "Toei Animation gave mercy to all of Goku's supporters. A new trailer for episode 129 has gone live, and the extended reel shows off Goku and Jiren's big battle."
Recently, the voice recording actors of "Dragon Ball Super" got together to enjoy dinner at a restaurant.
They clicked and posted a picture of them online. This picture might have pretty much given away critical details about what can be expected in episode 131 of the show. Chapter 131 is named "Goku, Until The Day We Meet Again" In the photo, one can only see the voice of Cabba and voice of Vados. The presence of these actors has led fans to believe that Universe 6 might get wished back. Moreover, Daisuke Kishio (the sound of Cabba) even went on to explain how Kuririn was killed by both Tambourine and Freeza, Yuriko Yamaguchi (Vados) thought he said that Freeza used a tambourine to kill Kuririn.
Episode 130 is titled "An Unprecedented Super Showdown." It will feature the final battle of the Tournament Of Power between Goku and Jiren as the title suggest.
The past
What fans do know from episode 128 of "Dragon Ball Super" is that Vegeta is defeated. However, before he exits the show entirely, he decides to transfer his remaining energy to Goku. Moreover, the episode's title itself, i.e., 'Prideful till the end! Vegeta Falls!!' is enough indication of Vegeta's fate. Furthermore, this move is a clear indication that Vegeta considers Goku as a worthy contender against Jiren.
The episode also showcased the return of Ultra Instinct into the series.