With the Duggar Family's controversial social and political views on many topics, they are bound to have made some enemies. Well, now the very conservative brood may have found a new enemy in Derick Dillard's family. In case you aren't familiar with what Jill's husband has been up to in the last few months, he was fired from the family's TLC Reality Television Series "Counting On" after he made some transphobic remarks about Jazz Jennings. It may have so annoyed Dillard's family, that the Duggar family stepped back and just let TLC fire Dillard, that a feud began brewing.
Let's discuss some of the ways in which this has manifested
Where is the proof that these two conservative families are feuding?
The main bit of proof that the Duggar family is feuding with the Dillard family is because of a video that Jill and Derick posted on YouTube wishing Jinger Duggar and her husband Jeremy Vuolo congratulations on their pregnancy news. This makes people think that there is a feud because the Duggar family made their own separate video wishing Jinger congratulations and Jill and Derick weren't in it as instead, they decided to make their own video.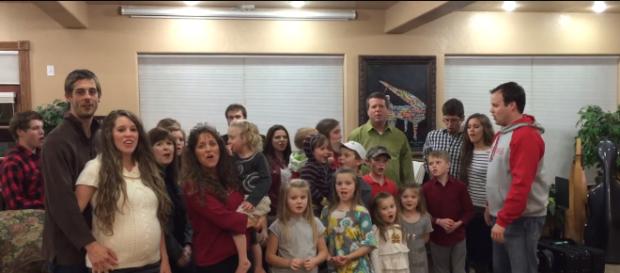 Another reason fans seem to believe the Duggar family is feuding with the Dillard family is that, lately, some have noticed that Jill is moving away from her family's traditional values by getting her nose pierced and wearing pants. Behavior which used to be a big no-no in the Duggar family when the girls were kids. By Jill escaping the family's very strong conservative influence, it is making people think that she is growing apart from her family and is becoming closer to Dillard's family.
She is also angry that her family allowed Dillard to be fired. It is worth mentioning that Jill is not the only woman in the Duggar family to be wearing pants. Her sister, Jinger can usually be seen wearing her signature pair of skinny jeans.
What are Derick and Jill up to now?
In case you didn't know, Derick Dillard and Jill Duggar have come to be known as the most controversial couple in the Duggar family. Not only has Dillard made transphobic remarks, but he has also poked fun at feminists who support abortions, claiming that they need to prioritize their agenda better.
If you want to keep up with the Duggar family, you can follow them on their TLC reality television series "Counting On", and you can also follow them on their social media accounts on either Twitter, Facebook, or Instagram.