Siggy Flicker has had a rough season this year on "The Real Housewives of New Jersey." While she had plans of coming back on the show to promote her new career path, she was completely rattled by her friends and new co-star, Margaret Josephs. Siggy thought that she could handle her emotions, but fans quickly realized that things had become childish.
Flicker took everything personally and Margaret just tried to get along by taking the high road. No matter what she did, Siggy felt personally attacked. Throughout the season, tensions got even worse and when Margaret made a reference to Hitler for an analogy, Siggy lost control.
According to a new tweet, Siggy Flicker is now revealing that she's sick and tired of being attacked by Margaret Josephs. While many "The Real Housewives of New Jersey" fans don't understand why she's feeling attacked, Siggy is now making claims that her co-stars are trying to attack her and alienate her.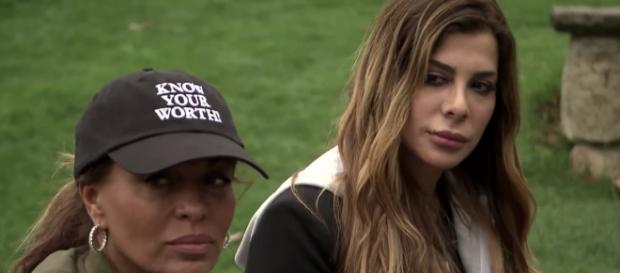 As it turns out, she also feels that her co-stars deserve an Emmy for their behavior this season. It sounds like Siggy will have plenty to say about her co-stars at the upcoming reunion special.
Behind the scenes drama
There are rumors that there was a deleted sex scene at the Gorga restaurant opening. While nothing has been proven, it sounds like Siggy is convinced that the producers are editing the show in her co-stars' favor and not hers. On Twitter, she has revealed that she's not happy with the way things have unfolded and she actually calls the treatment of her a crime.
Why am I not surprised? The only focus this season has been - LETS TRY TO DESTROY SOGGY FLICKER & let's be kind with everyone else's edit! I think an Emmy is well deserved this season. I couldn't make up this shit if I tried #RHONJ https://t.co/MfXq1zwZOs

— Siggy Flicker (@siggyflicker) January 4, 2018
I wouldn't come back for all the money in the world. What they did to me is a crime.

— Siggy Flicker (@siggyflicker) January 4, 2018
On Twitter, a fan wrote to her, asking her to write a tell-all book about everything she has been through. She was also encouraged to leave the show and focus on more positive ventures. As it turns out, Siggy won't be swayed by money.
Has announced her exit
Earlier this year, Siggy Flicker announced that she would not be returning to "The Real Housewives of New Jersey." She has no interest in filming the show even though she could use this opportunity to get more money. As she revealed on Twitter, there is no amount of money in the world that could get her to sign up for another season of the show. She has every plan of stepping away. Even though she claims that she's disappointed and angry with what's going on, she can't stop talking about it on Twitter.
She has continuously tweeted negative things about her co-stars.
What do you think about Siggy Flicker calling her co-stars' treatment of her a crime? Do you think she's overreacting?