Watch the video of the news article
Don't miss our Facebook page!
Like Blasting News page on Facebook: we will keep you updated with all the latest news.
Maci Bookout usually doesn't share much on her social media accounts. Over the past couple of months, she's asked people for money, shared a few personal photos of her children, and she's shared a good handful of sponsored posts. The majority of posts are paid, which means that Maci makes money when she shares something on social media for her fans to click. Her "Teen Mom OG" co-stars have allowed companies and websites to share articles on their pages to encourage clicks.
However, when all of the "Teen Mom" stars share the same articles, fans get upset and they start unfollowing these celebrities. Maci hadn't allowed these websites to share articles on her accounts, but it sounds like Maci has changed her mind.
According to a new tweet, Maci Bookout is now sharing click-bait articles with her fans. This week, Bookout shared an article about Chelsea DeBoer recovering from a black eye. While the article wasn't negative, her fans quickly realized it was click-bait and people had an opinion about her sharing this kind of content.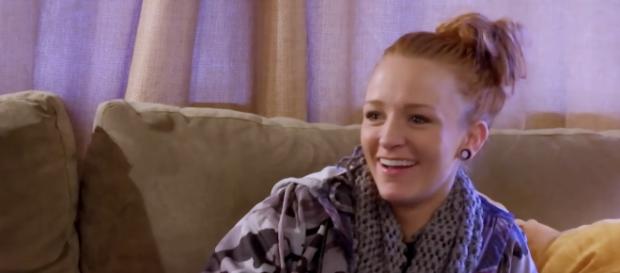 They lashed out, saying they would unfollow her as they didn't want to support her ventures when she's now allowing companies to share content about her co-stars for money.
Click-bait taking over
Click-bait articles are taking over in the "Teen Mom" community. Many of her co-stars are sharing content about one another, which can be negative in nature. For example, Briana DeJesus is currently dating Javi Marroquin, but because of her feud with Kailyn Lowry, there are many click-bait articles about her and their relationship.
It's clear that click-bait articles are taking over, especially since "Teen Mom" viewers take these stories seriously because they come from the "Teen Mom" stars.
Cease-and-desist letters already issued
Because these stories are shared by "Teen Mom" stars, there are already some legal tensions brewing between them. Jenelle Evans has issued cease-and-desist letters to her "Teen Mom 2" co-stars, especially since she claims they have been saying things about her.
But Evans is facing legal action herself, as she keeps sharing things about her co-stars via these click-bait articles. In other words, her co-stars are not interested in being friends with her, as she continues to share stories about them. It wouldn't be surprising if she faced legal action from her co-stars soon.
What do you think about Maci Bookout joining the click-bait groups?
Click to read more
and watch the video