'Dragon Ball Super': Toppo's shocking new power against Gohan and Universe 7
The latest spoilers came with the shocking revelations regarding Pride Trooper's leader Toppo.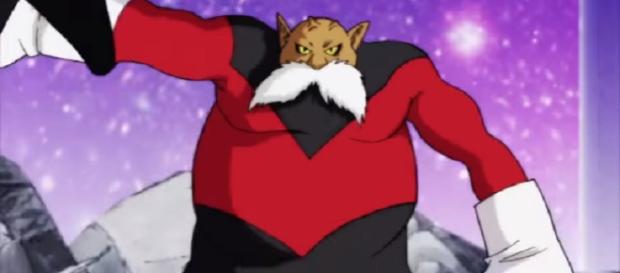 'Dragon Ball Super" has a lot of warriors. When we talk about universe 11, Jiren is considered to be the most powerful warrior on the team. Notably, he also defeated Goku during their first clash despite U7's warrior using Ultra Instinct, but there is also a member of Pride Trooper every fan has to keep tabs on in ongoing Tournament of Power. Here we are talking about Toppo, who is all set to unleash his ultimate power against Universe 7 and Gohan in the Tournament.
Two ultimate powers
Recently, Animedia brought the new spoilers for the anime show.
These spoilers came with the shocking revelations regarding Pride Trooper's leader Toppo. The warrior is all set to become the new God Of Destruction. As soon as he gets the status, Toppo will unleash his final power in the Tournament of Power. It is worth mentioning that Destroyer's status gives certain powers to its holder. The ultimate power we're talking about is Ki and Hakai Energy. Becoming a God of Destruction means Toppo will get full access to Hakai energy, reports ComicBook.
Toppo becoming the God Of Destruction means he might get the Ki of Belmond, the current Destroyer of Universe 11.
According to ComicBook, The job of a Destroyer is pretty clearly outlined in the job title (...destroy things). If it turns out to be true, Universe 7 will find themselves in deep trouble. Jiren is also one of the contenders to be titled as Destroyer but he will be left fuming as Toppo becomes more powerful.
Toppo will be in full action in 'Dragon Ball Super" episode 125 titled as "Advent of the God of Destruction, Toppo! There is Only Overwhelming Power!!." The Universe 11' warrior will battle Gohan in this episode according to the synopsis.
So, will it be the end of Gohan in the Tournament Of Power? The Toppo-Gohan fight will begin in episode 122, the next episode of "Dragon Ball Super."
The upcoming chapters
'Dragon Ball Super" Episode 122 is set to air on January 7, 2018's first episode of the anime TV series. The chapter will feature the battle between Universe 11 and Universe 7. The highlight of the episode will be Vegeta and Goku teaming up against Jiren. The trailer of the chapter is already out and fans can see Vegeta kicking Universe 11's warrior.
Meanwhile, Chapter 123 of 'Dragon Ball Super" is scheduled to air on January 13. It is titled as "Full body, power and spirit unleashed! Goku and Vegeta!!" The episode might disappoint Universe 7 fans as Vegeta will be humiliated by Jiren.