'Dragon Ball Super' Spoilers: Goku vs Jiren fight results
The upcoming episodes: 122, 123, 124, and 125 will decide the fates of many notable characters.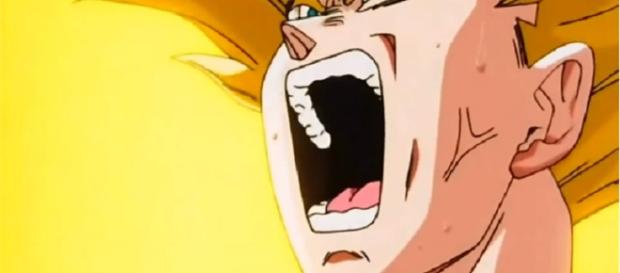 "Dragon Ball Super" is leaving no stone unturned when it comes to surprises. The anime show is getting a positive reception so far for the ongoing "Universal Survival" arc. The show will come up with Episode 122 on January 7 and it will be the first episode of 2018, where the fans will witness an epic showdown between Universe 7 and Universe 11. The upcoming chapter is known as "Staking His Pride! Vegeta Challenges the Strongest!!." A report by ComicBook relays most of the facts used in this article.
An interesting theory of 'Dragon Ball Super'
The upcoming episodes, which are 122, 123, 124, and 125, will decide the fates of many notable characters, as tournament off Power has reached the final stage. One of the most famous warriors, Goku, is all set to be eliminated from the tournament.
One of the most anticipated fights will be between Goku/Vegeta and Jiren of Universe 11. Jiren is dubbed the most powerful warrior of the tournament. According to a theory, the makers might end Goku's journey in the Tournament Of Power for a while.
A fan theory suggests "Super is indeed of an "Androids" style of arc where Goku is "out of commission" for a period of time. [sic]"
Notably, if Goku is eliminated from the tournament at the hands of Jiren, it will allow other members to showcase their potential and get the spotlight. The theory further says "Fans may not like the idea of Ultra Instinct Goku potentially losing to the increasingly stronger Jiren, but it would allow the other members of Universe 7 to get the spotlight."
Not only the theory, but rumors and speculations also hint toward the elimination of the leader of Universe 7.
But is it really possible to have the Tournament of Power without Goku? Well, only fans can answer this question. When talking about Universe 7's future, it seems not so bright, as a synopsis of the upcoming episodes indicates the domination of Universe 11 in the final stage of the tournament.
Upcoming episodes of 'Dragon Ball Super'
Apart from Goku/Vegeta vs Jiren, fans will witness a number of battles including Dyspo vs Frieza and Gohan/Android 17 vs Toppo. The next warrior which might be eliminated from the tournament would be Android 17, due to Gohan's mistake against Toppo.
On the other hand, Dyspo is expected to be tough for Frieza.
Chapter 123 of the anime TV series will air on January 13. The episode will feature Goku and Vegeta unlocking Ultra Instinct against Jiren. Meanwhile, Episode 124 will come up January 20/21 and it is titled as "Fierce Rush Attack! Gohan's Final Stand!." A lot of action is coming.
Click to read more
You will watch a video to read the news
or