'Dragon Ball Super' reveals Gohan is going to an all-out war with a God
Will fans be able to witness gohan showing off his Ultimate form in Episode 122 of 'Dragon Ball Super?'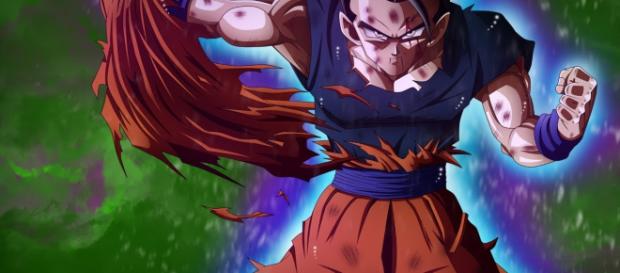 One of the best fights in the Tournament of Power happened in Episode 121 of "Dragon Ball Super." Aside from the one-hour special that equipped Son Goku to fight against the strongest Pride Trooper, the previous episode shows how working together as a team makes the task easier. Teamwork has been depicted by Gohan and Piccolo in the past episodes. With Piccolo already seating in the bleachers' seat, it appears that his protégé will have to stand on his own and fight other powerful fighters. Only 10 minutes are remaining before the tournament ends and the team behind the popular anime series has already hyped Goku's son with several leaks revealing that he will be fighting not only a strong fighter but that of a level of the god of destruction.
God-level fight
Even before the Tournament of Power in "Dragon Ball Super" even started, many fans believe that Gohan will be given his own spotlight in the competition. True enough, there are already several episodes that highlighted the scholar's power and fighting skills. In the previous episodes, fans saw how Gohan's academic accomplishments have helped him in making good and formed decisions during his fights. In his fight against the Namekian fighters of Universe 6, Gohan used a cunning strategy to defeat his opponents.
On Twitter, several leaked spoilers reveal that at the final phase of the Tournament of Power, he will face an opponent and will have a god-level fight. Leaked details claim that universe 11's team leader Toppo will fight universe 7's Gohan. Despite being the leader of the pride Troopers, Toppo has been seen in only a few actions scenes throughout the entire episodes of the popular anime series. At this point, it is hard to tell how powerful he is as a fighter. However, fans have already learned that in the Manga version, Toppo is one of the candidates chosen to replace Vermouth when he retires as a god of destruction. This implies that Toppo's power level might equal if not come near to the level of the god of destruction.
Ultimate form
With a god-level fight looming on the horizon, fans are anticipating that Gohan will go all-out to eliminate Toppo from the competition. Several claims are suggesting that the Saiyan will show his ultimate form in this upcoming fight to protect Universe 7 from getting annihilated by the Omni-Kings. While these are all speculations from the fandom, it seems that fans are anticipating that the team behind the popular anime series will boost Gohan as a Saiyan fighter in the final chapter of the tournament.
Gohan's fight against Toppo will be shown in Episode 122 of "Dragon Ball Super." The upcoming episode is scheduled to air on January 6.