'Dragon Ball Super': Goku's brilliant technique against Jiren
Episode 124 of the 'Dragon Ball Super' will air on January 20 and January 21.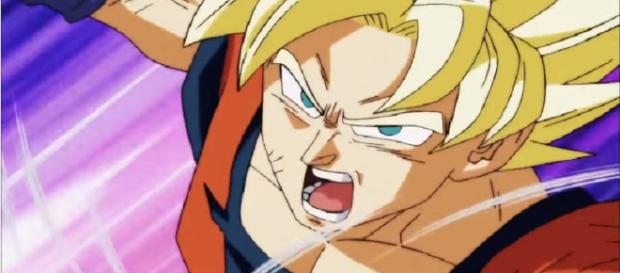 "Dragon Ball Super" recently aired episode 123. The anime show is currently featuring Universal Survival Arc's Tournament of Power, which is now in its final stage as one of only two Universes left to battle, battling to avoid the Omni-King's obliteration. The recent episode was titled "Full Body, Spirit, and Power Unleashed! Goku and Vegeta!!" and fans witnessed Goku and Vegeta fighting Jiren while Gohan and Android 17 went up against Toppo and Frieza fighting Dyspo. The biggest highlight in the chapter was Goku's mind-blowing strategy against Jiren, which seems to have worked to a large extent.
It is worth mentioning that Goku and Jiren also fought in the October episode, where Universe 7's warrior was humiliated badly by the most powerful warrior in the tournament.
Surprising move
Saiyan came to the fight with an insane technique to surprise Jiren in episode 123. The warrior confused Universe 11's fighter, in the battle, when he planted Ki blasts around the battle arena. Later, Jiren sniffed Goku's plans by analyzing his movements. Son also used Krillin's Kienzan technique which almost took out Jiren.
On the other hand, Jiren also didn't hold back. He was seen channeling Saitama from "One Punch Man," this week, and even scared Goku out of his Super Saiyan Blue form, reports AnimeMojo.
Gohan and Android 17 gave everything against Toppo. They unleashed a clever tag-team attack. Regarding Frieza and Dyspo, the fight has gotten much less attention in this episode. Overall, nothing earth-shattering has happened at this point in the series.
Upcoming episode of the show
Episode 124 of the "Dragon Ball Super" will air on January 20.
It is titled as "A Stormy, Fierce Attack! Gohan Fights with his Back to the Wall!!" As the name suggests, it will heavily focus on Gohan and his fate in the Tournament Of Power. The synopsis and other reports suggest a major event in this chapter. Frieza, currently fighting for Universe 7 will betray the team as he is planning to join Universe 11. According to ComicBook, Episode 124 teases that Golden Freeza will finally be around for a good amount of time in the fight against Toppo and Dyspo. It makes it a much more anticipated episode of the tournament than has been seen in recent time.
"Dragon Ball Super" Episode 125 will be titled, "Advent of the God Of Destruction, Toppo! There is Only Overwhelming Power!!" The leader of Pride Trooper will be named the new God of Destruction replacing Belmond.
Click to read more
and watch the video
or