'Dragon Ball Super': Audience response from Episode 122
DBS's first audience result of the year is out! The latest episode got better results than the previous ones.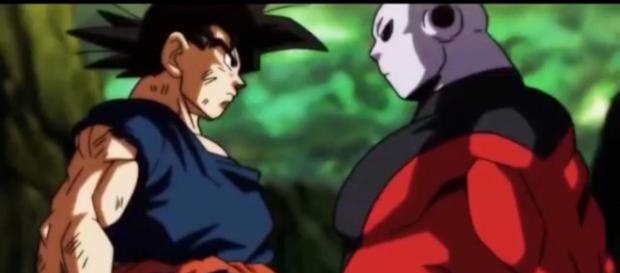 Goku and the others managed to defeat Anilaza, and consequently, Universe 3 has been eliminated and only Universes 7 and 11 remain in the Tournament of Power. Before beginning the confrontation, Daishinkan observes that the stands are empty with only two teams, so he reduces it so that the gods and contestants are seated side by side.
Vegeta is going hard for the 'MVP'
In the arena, Goku transforms into Super Saiyajin Blue and begins to exchange blows with Jiren, during the fight they both answer why they want to be stronger, Goku is not sure why, while Jiren mentions that he looks for what is beyond strength.
Suddenly, Vegeta bursts in and begins to fight against the warrior from the eleventh Universe, but without success with his attacks.
After observing Jiren's attack pattern when he hit Goku, Vegeta insists again, but this time he manages to read the movements of his opponent and manages to hit him to everyone's surprise. Seeing what happened, Whis mentions that the Saiyan is probably trying to reach the Ultra Instinct. Despite the fact that the fight seemed even, Jiren easily counteracts leaving Vegeta in disrepair.
On the other side of the platform, Frieza begins to have difficulties with Dyspo, while Gohan and No.17 realize that it will not be so easy to beat Toppo. Vegeta stands up, and Jiren assures him that he will not defeat him and that his fighting style is arrogant, presumptuous and impure.
While Vegeta agrees that he is arrogant, he says that this is simply his Saiyan pride and prepares a "Final Flash."
Jiren receives the attack directly, and Vegeta begins to laugh when seeing him for a moment on the ground, but before he can laugh too much, Jiren is in front of him and attacks him directly leaving him totally defeated.
Audience results from January 1-7, 2018
Sazae san / New Year Special: 10.0%.
Detective Conan: 7.9%.
Chibi Maruko-Chan: 7.9%.
One Piece: 5.6%.
Dragon Ball Super: 4.2%.
Time Bokan 24: 4.0%.
Crayon Shin-chan / Winter Special: 3.8%.
Doraemon / Winter Special: 3.7%.
Sorely! Anpanman: 3.4%.
Curious George: 3.0%.
Being the first audience result for the series in 2018, #Dragon Ball Super achieves a score of 4.2% with episode 122 having a small increase of 0.2% compared to the previous one. In the ranking, the series manages to climb two positions and occupy the fifth place in the Top 10 for this week.
"Dragon Ball Super" is an anime produced by Toei Animation, which began airing on July 5, 2015.
You can watch "DBS" every weekend on Crunchyroll with English subtitles. You can also watch it every Saturday night on Toonami starting at 8:00 PM