Microsoft Surface Phone to feature foldable design
Phone is expected to pack a 5.7-inch display with a high-end Snapdragon CPU.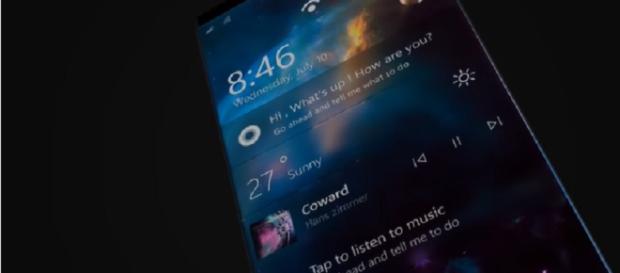 As Microsoft has had very little success in the smartphone market, it has kicked off with a new concept known as the Surface phone which is intended to substitute laptops and computers due to its Windows 10 user-friendly platform. There has been rumor and speculation since early 2017 about the product. With the new concept, it has partnered with Qualcomm to fulfill its needs for chipsets, as Qualcomm chipsets are the best in their class. While it may replace a laptop, the surface phone will come with a high cost too. It will be priced on the markets for around $700 - $1100.
Specs and features
According to the latest updates, it is expected to pack a 5.7-inch display with a high-end Snapdragon Cpu. Also, there will be various versions in which this phone will be released. These are in terms of RAM as well the storage capacity. The basic version will pack a 3GB RAM with 32GB of internal storage, and the high-end variants will pack 8GB of RAM and 128GB of storage. This should compete with the most trusted brands in the market like OnePlus and Apple with their phones like OnePlus 5 and iPhone X respectively.
With its Qualcomm chipset, it is said to be 47 percent less power consuming and deal out a 27 percent faster performance. It is said to have a dual camera configuration with a 12 MP rear camera and an 8 MP front snapper. With the digital payment system, Microsoft wallet could help give better technology and will be competing with Apple pay, Android pay and Samsung pay. Moreover, the smartphone is expected to feature C-Shell technology that could make this phone function with other devices.
The previous windows phone didn't have a fast charge, so in order to compete on that feature too, it will have long-lasting battery power.
It will come with a built-in beveled kickstand which allows for keeping the phone in landscape or portrait mode. With different versions, the configurations will also change, like the processor, camera, RAM, and storage as well.
More regarding the Surface Phone
Users will also have an option of purchasing accessories with the surface phone like a wireless keyboard, a stylus, and a wireless charger. With its quad-HD display, the customers will also experience a top-notch movie experience. It is said to be the best technology Microsoft can provide currently, and could save Microsoft's phone and handset division.
The phone is currently undergoing development testing and according to a report by MicrosoftLatest, a new rumor now "claims that Surface Phone with Andromeda OS will be unveiled in the second half of 2018.