'Dragon Ball Super': Vegeta and Universe 3's fate revealed
With Episode 119, it is expected that the Tournament of Power will be in its final stages.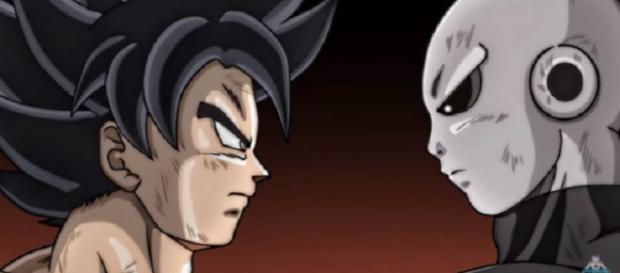 "Dragon Ball Super" might be one of the most famous anime TV series in the world. It is the first 'Dragon Ball' television series featuring a new storyline in 18 years. It has received mostly positive reviews from the fans and the critics so far. Today, episode 119 will air, which is one of the most anticipated parts of the show of this year. The episode is titled as "Unavoidable?! The Fierce Stealth Attack!!" The English translated episodes are aired by Adult Swim. According to ComicBook, "Dragon Ball Super" airs on Crunchyroll Saturday evenings at 7:15 PM CST.
Everything you need to know
With Episode 119, it is expected that the Tournament of Power will be in its final stages. But still, these are just rumors. Fans must be wondering what will happen to their favorite characters in the upcoming episode. According to ComicBook, A brand-new synopsis for episode 119 went live in Animedia's latest issue, and it confirms Universe 3 will be the next team to lose a fighter.
Furthermore, there are also speculations regarding Quitela's gang. The group might be eliminated from the Tournament Of Power. Apart from that, Gohan and Vegeta will face the fury of an invisible force.
And if rumors are to be believed, this invisible force is Universe 3. Also in the same episode fans will witness Android 18 having huge trouble while fighting something they can't see.
It is worth notable that Universe 2 is are already eliminated from the tournament. Though there are only a few hours left with the release of Episode 119, speculation regarding Episodes 120,121 and 122 are already starting to make the rounds on social media. The titles of the above-mentioned episodes were leaked recently. But the show makers haven't commented on them. The viewers will have to wait for official confirmation.
The speculated titles of episodes 120, 121 and 122
Rumors suggest that Episode 120 is titled, "The Murderous Menace of Universe 3." Universe 3 might taste their defeat in this episode. Also, a new synopsis of the episode indicates that Universe 3 will lose one of its fighters.
Episode 121 is titled as, "The Fusion of Universe 4 vs. Universe 7." In this part of the show, the fate of many prominent characters will be at stake. Fusion of the fighters might make this the must-watch episode.
Episode 122 is could come up with the name called "Vegeta's Hardest Challenge." Nothing is confirmed regarding this episode.
Click to read more
and watch the video
or