'Dragon Ball Super': The fate of Gohan and Universe 7 in Tournament Of Power
Episode 120 will feature an ultimate battle between Universe 3 and Universe 7.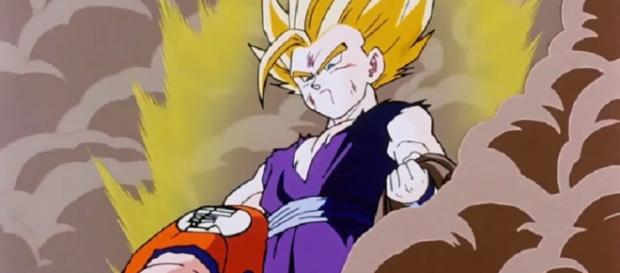 "Dragon Ball Super" is a Japanese anime television series. The show is produced by Toei Animation and it began airing on July 5, 2015, on Fuji TV. It might be the most famous anime show in the world considering the huge fan following worldwide. On December 17, Episode 120 ("The Perfect Survival Tactic! Universe 3's Menacing Assassins!!") of the DBS will air. It is one of the most anticipated parts of the show this year. The rumors regarding the episode are hovering on social media with some shocking revelations.
Tournament ff Power details
"Dragon Ball Super" is pretty close to entering the final stage of Tournament Of Power. So far, sixty-six warriors have gone out of the tournament including Universe 6 and Universe 4. These teams were defeated in Episode 118 ("Accelerated Tragedy Vanishing Universes..."). Notably, there are only three Universes left in it to challenge each other. According to discussion on Reddit, the next episode will come up with some twist and turns.
Episode 120 will feature an ultimate battle between Universe 3 and Universe 7.
If rumors are to be believed, Universe 7 is looking ahead to combine three of its fighters into a single warrior. This is going to make Gohan's fans nervous regarding his future. According to ComicBook, Gohan will go head-to-head with these merge robotic warriors. It is worth noting that even individually, these three warriors are very powerful. They will surely form a formidable fighter by combining into one. According to ComicBook, in the preview for episode 120, three of the robot warriors from Universe 3 combine into a bigger Megazord form that has been dubbed "Aniraza."
Gohan is in trouble
In the previous episode 119, ("Unavoidable?! The Fierce Stealth Attack!!") Gohan's teammate Piccolo was beaten by Universe 4's invisible fighter.
The defeat has made Gohan furious. Goku will also be seen fighting in the upcoming episode. The result of the fight will also depend on how Gohan uses his Kamehameha wave. In the preview of Episode 120, Gohan is telling Vegeta and Goku that he will stop his rivals. On the other hand, there is synopsis suggesting that Gohan will be defeated in the upcoming battle. In the end, these are just rumors as we have to wait for the episode to know what will happen.
Episode 121 is scheduled to release on December 24 and Episode 122 will air on January 7.
The upcoming episode of "Dragon Ball Super" will be the decisive ones for many characters including Jiren, Vegeta, and Goku.
Click to read more
You will watch a video to read the news
or