'Dragon Ball Super' hints at a character that will put Jiren in trouble
Is there really a fighter that can equal Jiren's strength in the Tournament of Power of 'Dragon Ball Super?'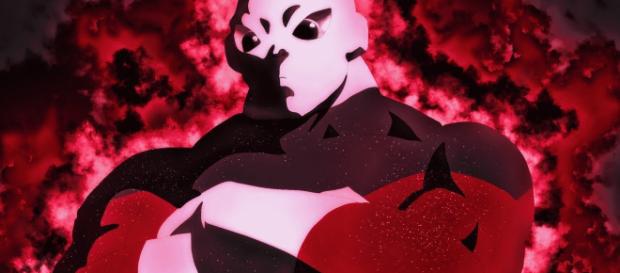 After the one-hour special of "Dragon Ball Super," fans learned that the top fighter in the Tournament of Power is Jiren the Gray from Universe 11. His epic battle with Son Goku allowed the fan-favorite Saiyan to unleash the Ultra Instinct Omen. This technique is so powerful and hard to achieve at the same time, that even Beerus, the God of Destruction, has not yet mastered it. However, despite unlocking the special technique, Son Goku is still no match for the strongest Pride Trooper. Jiren further proved his dominance in the tournament when he eliminated the legendary assassin Hit and sent him to the spectator's seat.
Interestingly, a new theory recently surfaced claiming that the top fighter of the tournament has found his match. A report by website Otakukart relayed a lot of the information used in this article.
New Opponent
Several details about the Tournament of Power in "Dragon Ball Super" have been leaked. The new set of spoilers revealed a new opponent from Universe 3 that fans have not yet known. Based on the leaked information, this new character is massive both in height and in power. In fact, several images of Vegeta and Son Goku made them look small as they face the trump card of Mosco's universe, named Aniraza.
Some fans believe that the new opponent is Paparoni himself, desperately giving his all to protect his universe from total annihilation. He is the only surviving fighter in the arena and the fate of his universe depends on the outcome of his fight in the tournament. With the amount of desperation increasing, it is possible that Universe 3's trump card is a strong and powerful opponent.
Tough character
Recently, a new theory about this mysterious fighter surfaced online. According to anime blogger Suzail Ahmed, Aniraza is a very strong and powerful opponent that will give even the Ultra Instinct Goku a hard time.
The blogger cites several leaked images showing Son Goku and the Prince of All Saiyans having a hard time fighting against Universe 3's trump card, even if they are already in their Super Saiyan Blue form. The theory further claims that Aniraza might be paired with Gohan, as revealed by the leaked images.
It is possible that since the final phase of the Tournament of Power is fast approaching, the team behind the popular anime series has designed epic fights among the remaining fighters in the arena.
If the recent theory is accurate, then, it is likely that since Ultra Instinct Goku will have a hard time fighting against Aniraza, then Jiren the Gray could have finally found his match. However, if this does happen, the fandom of "Dragon Ball Super" will be disappointed, if not enraged.