'Dragon Ball Super' Episodes 122-123: Goku vs Jiren explained
Episode 122 will feature the starting of the final stage of Tournament of Power.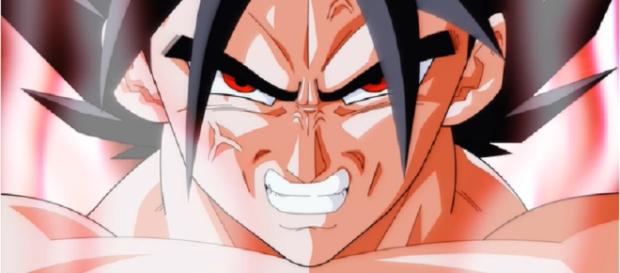 "Dragon Ball Super" is showing fans incredible twists and turns with each passing minute. The show is, without a doubt, getting more interesting as the release date of the new episode, 122, is approaching. The episode will air on January 7 and is called "Staking His Pride! Vegeta Challenges the Strongest!!." Fans can expect a lot of action, with flashy moves in this episode. As the name of the episode suggests, Vegeta will play a major role in it. Episode 122 is undoubtedly one of the most anticipated episodes of the anime TV series of recent time. The fate of many characters will be decided in this part of the show. A report by ComicBook revealed some of the information relayed in this article.
The fierce battles
Though the release date of the episode is 10 days away, the rumors regarding its story are making headlines on social media. Fans might witness a lot of mindblowing twists in this episode. Episode 122 will feature the battle between Universe 11 and Universe 7. Jiren will lead U11, alongside Toppo and Dyspo, while U7 will be led by Goku, working with Gohan, Vegeta, Frieza, and Android 17. So, in terms of quantity, Universe 7 has more warriors, but interestingly, U11 still said to be more powerful than Goku's team.
The biggest reason behind this interesting fact is Jiren, who is the strongest warrior among all of them.
"Dragon Ball Super" Episode 122 will feature the starting of the Final Stage of Tournament of Power. Eight universes and more than 70 warriors have been erased in the tournament so far. It means only two universes left in it, and they are U11 and U7. The mentioned episode will feature a number of fights, Goku/Vegeta vs Jiren, Toppo vs Android 17/Gohan, and Frieza vs Dyspo. This makes the episode an intense one for the fans.
Goku's power in Episode 123
January 7's episode biggest highlight might be Vegeta unlocking Ultra Instinct. The trailer for the episode shows Vegeta kicking Jiren. What is quite unusual, is that Universe 11's warrior is way powerful than Vegeta. Some of the mentioned fights will stretch until Episode 123, which is scheduled to release on January 13. The episode is named as "Full Body, Spirit, and Power Unleashed!." Episode 123 is going to be a real delight for the fans, as Goku will achieve a fully-mastered version of Ultra Instinct.
He is rumored to have the fight with Jiren and if these speculations are to be believed, this might also be the end of Jiren in the Tournament of Power. Meanwhile, Episode 121 was released on December 23, where Universe 3 got eliminated.
Click to read more
and watch the video
or