'Dragon Ball Super' Episode 123: Interesting Goku's plan will eliminate Jiren
Episode 122 'Dragon Ball Super' will feature the biggest battle of Tournament Of Power.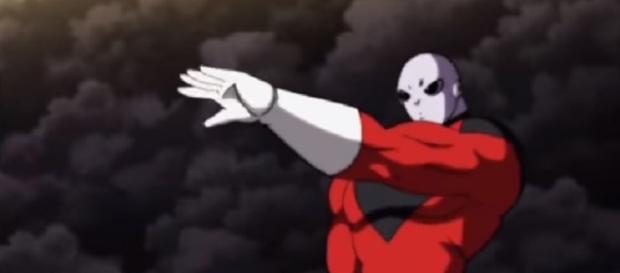 "Dragon Ball Super" makers are leaving no stone unturned to make the upcoming episodes more Interesting. The anime show is one of the most famous show's in the world due to its iconic characters and storyline. The show-runners will release the episode 122 on January 7. It will be 2018's first episode of "Dragon Ball Super." It is titled as "Staking His Pride! Vegeta Challenges the Strongest!!." The title of the episode reveals a lot of details regarding it. Episode 122 is dubbed as one of the most anticipated episodes of recent time.
An ultimate battle of 'Dragon Ball Super'
Episode 122 of "Dragon Ball Super" will feature the biggest battle of the Tournament Of Power. Before moving to battle, it is essential to know that the show has entered the final stage of the tournament. It has been a long journey in it as more than 70-warriors have been eliminated while only two Universes remain.
The teams which are left in the tournament are Universe 7 and Universe 11. Episode 122 will feature the battle among these teams. When we talk about power, Universe 11 has upper hand over Universe 7 because of Jiren, who is said to be the most fierce warrior in the Tournament.
On the other hand, Universe 7 has Goku, Gohan, Vegeta, and Frieza.
Still, there is time for episode 122, but the theories and rumors have already started making rounds on social media. According to ComicBook, Vegeta will fight Jiren while Frieza will go all out against Universe 11's Dyspo. This battle is expected to continue until episode 123. In the same episode, Dyspo might be evicted from the Tournament Of Power, as per the spoilers as he forces Frieza to fight. The preview of it already out where fans can see Vegeta giving trouble to Jiren during the fight. Nothing else is regarding episode 122 so far.
A twist is on its way
Meanwhile, episode 123 is reportedly titled "Full Body, Spirit, and Power Unleashed!." The episode might mark the finale of Tournament Of Power. A twist in this episode might take place, which could end Universe 11 and Jiren's journey in the tournament.
ComicBook further reported that Goku and Vegeta would unlock their Ultra Instinct power against Jiren's team. They both are rumored to use it in balancing way, where one will go offensive, and another one will use it for defense.
So, will Universe 7 knock-out the mighty Universe 11, we have to wait for the confirmation.
Episode 121 was released on December 24, where Universe 3 was defeated.
Click to read more
You will watch a video to read the news
or